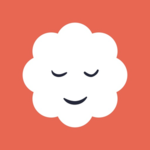 BridgingApps just published the following BridgingApps Reviewed App on the site:
MyLife Meditation, formerly Stop, Breathe, and Think, is a mindfulness and meditation app that allows users to check in with their emotions, and recommends short, guided mediation and other activities based on the user's needs. This is an excellent app for veterans, adults, people who have PTSD and anyone who could benefit from mindfulness and meditation exercises.
MyLife is free for foundational meditations, and offers a premium membership that unlocks 400+ premium activities, guided journaling, yoga, acupressure, soundscapes and more premium features.
Click on the link below for full review:
https://search.bridgingapps.org/apps/a8c7755b-6185-4f64-bd97-40205b4bcda3