Moms love technology and it's not too late to purchase an iTunes or Amazon gift card. Both are available for instant delivery via email or print at home. What better way for mom to enjoy Mother's Day than having a little bit of me time? She will appreciate the peace and quiet. Moms love reading on the Kindle app, watching Netflix, scrolling through images on Instagram, exploring Pinterest and more. And, moms are always looking for ways to simplify their lives. Below are some apps that will boost mom's productivity, make her life easier and provide entertainment.
Click the link below for the full BridgingApps for Moms List:
https://search.bridgingapps.org/lists/c4d3341c-5410-4d64-8506-800c3971ecd5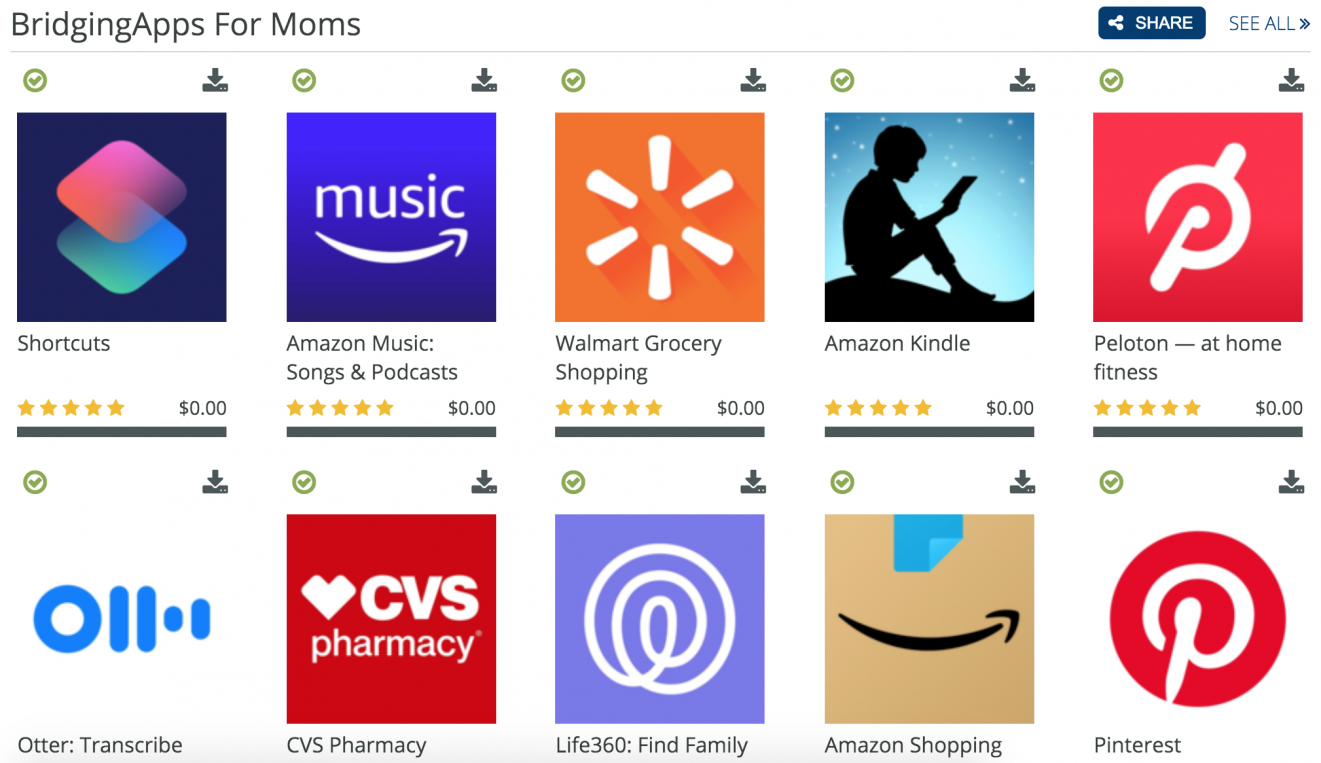 The BridgingApps for Moms list was created by Amy Barry. Amy is our content manager, editor and a very busy mom of five children between the ages of 12 and 23.