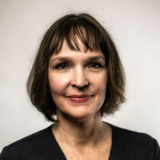 Cristen Reat
CO-FOUNDER & PROGRAM DIRECTOR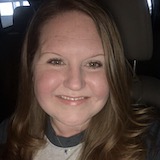 Amy Fuchs
PROGRAM MANAGER
Amy is a graduate of Auburn University, with a B.A. in Psychology and a M.Ed. in Early Childhood Special Education. She worked as a special education teacher for 13 years in public schools in a variety of settings from preschool through 6th grade. During her tenure, she had the privilege of working with students of varying abilities, including autism, behavior disorders, learning and developmental disabilities, as well as physical differences. Amy has also worked as an advocate for families of children with special needs, assisting them with getting the appropriate educational services. Through her work with BridgingApps, she is able to continue her passion for teaching by educating people with disabilities, their families, and caregivers in ways that technology can improve their lives.
Amy's top 5 apps are: Hoopla, Goodreads, Notes, Etsy, and Amazon.
Amy is a Certified Digital Navigator.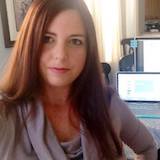 Amy Barry
DIGITAL MARKETING LEAD
Amy Barry is the Digital Marketing Lead at BridgingApps. She has a Masters in Educational Technology Leadership from the University of North Florida. Amy has worked for BridgingApps since 2014. She manages the BridgingApps website, BridgingApps App Search Tool, and marketing. She is dedicated to advocacy and improving the physical, social, and educational outcomes of children and adults with special needs.
Amy's Top 5 Apps are Peloton, Instagram, Pinterest, Spotify & Goodreads.
Amy is a Certified Digital Navigator.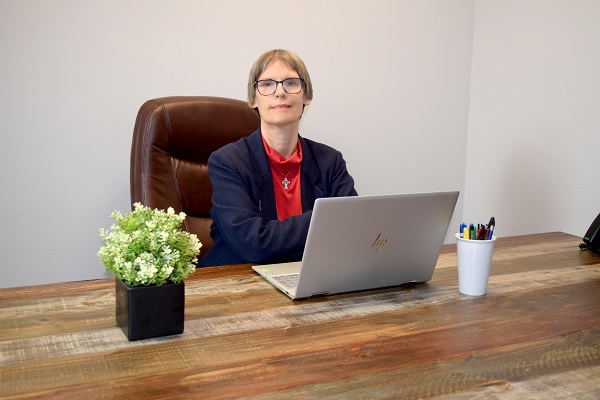 Katherine Swarts
DIGITAL CONTENT WRITER
Katherine has an MA in written communications from Wheaton Graduate School and has published over 100 articles, including "Tag with a Twist!" in Highlights for Children and "Is It Really a Life Bird?" in Bird Watcher's Digest. She has been a voracious reader since before her fourth birthday.
Growing up with "high-functioning autism" before the concept was widely recognized, Katherine developed an enduring empathy with the struggles of special needs and feeling misunderstood. Her vocational passion has always centered on spreading hope and encouragement, with the aim of nurturing a world where all are free to contribute as their true best selves.
Katherine is also a skilled poet and aspiring songwriter. In her spare time, she enjoys reading, puzzles, and coffee shops. She joined the BridgingApps team in 2022.
Katherine's 5 favorite apps are EveryDollar, Fitbit, Little Free Library, Waze, and WW / Weightwatchers.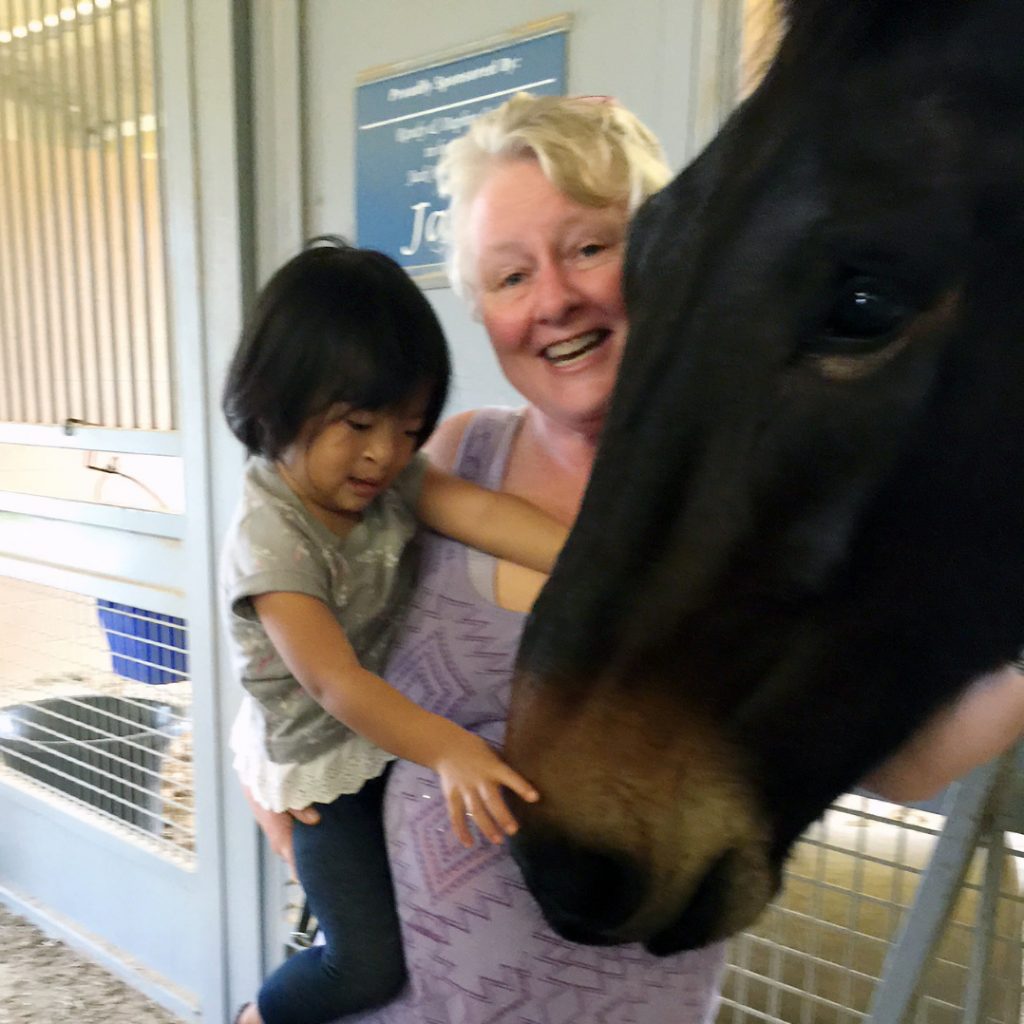 Marjorie Reichard
PROJECT MANAGER
Marjorie has many careers over her life time – accountant, programmer, system designer, IT project manager and scuba shop owner. Her favorite job is being the mom to very special little girls, Olivia and Maddy. She adopted Maddy in 2012 from China and Olivia came two years later. She only works part-time because they keep her very busy. Her passion for assistive technology came when her youngest came along. Born with a bilateral cleft lip and palate, Olivia started utilizing an iPad and Proloquo2Go when she was frustrated with communication.
Marjorie's favorite apps are Prologuo2Go AAC, PBS Kids, United Airlines, Chase, and Find My iPhone.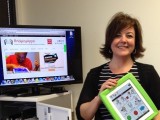 Andi Fry
BRIDGINGAPPS COORDINATOR – MONTGOMERY COUNTY OUTREACH
Andi joined the BridgingApps team in 2013. She holds a BA in Radio/TV/PR from Sam Houston State and worked in Advertising, Business, and Real Estate. The World of Assistive Technology entered her life in 1998, when her daughter, Megan was born with severe cerebral palsy. She knew early on that Megan was extremely intelligent, but even with the best therapies, her body would not allow her to express herself. With Megan as a lead, they both focused on the one thing that she could control. Her mind! Even though she lacked the muscle control to speak or use sign language, Andi introduced many low and high tech accommodations and devices to ensure that Megan would be able to express herself independent of others. Today, Megan is a straight A student using a highly sophisticated communication device that is accessed via eye gazing technology. She uses many different apps throughout her day. As a mother/daughter team they are constantly scouring the technology industry for new applications that will help her reach her goal of living as an independent adult with a career that will help change the lives of others. Andi knows firsthand how to connect a person with a disability into the world they so desperately want to be a part of.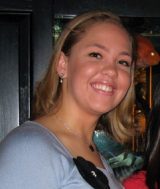 Daryn Ofczarzak, M.A., CCC-SLP
SPEECH LANGUAGE PATHOLOGIST
Daryn is a speech language pathologist with a passion for augmentative and alternative communication (AAC). She has a B.A. in English from the University of Texas at Austin and an M.A. in Communication Sciences and Disorders from the University of Houston. She worked with children birth to three and their families through Early Childhood Intervention for four-and-a-half years. She currently works in a pediatric clinic and school for children with complex medical needs. She has been a BridgingApps team member since 2013, conducting AAC evaluations and AT or AAC consultations.
Daryn's Top 5 Apps are: TouchChat, Language Therapy, Endless ABC, Wheels on the Bus, and MyPlay Store.
Daryn is a Certified Digital Navigator.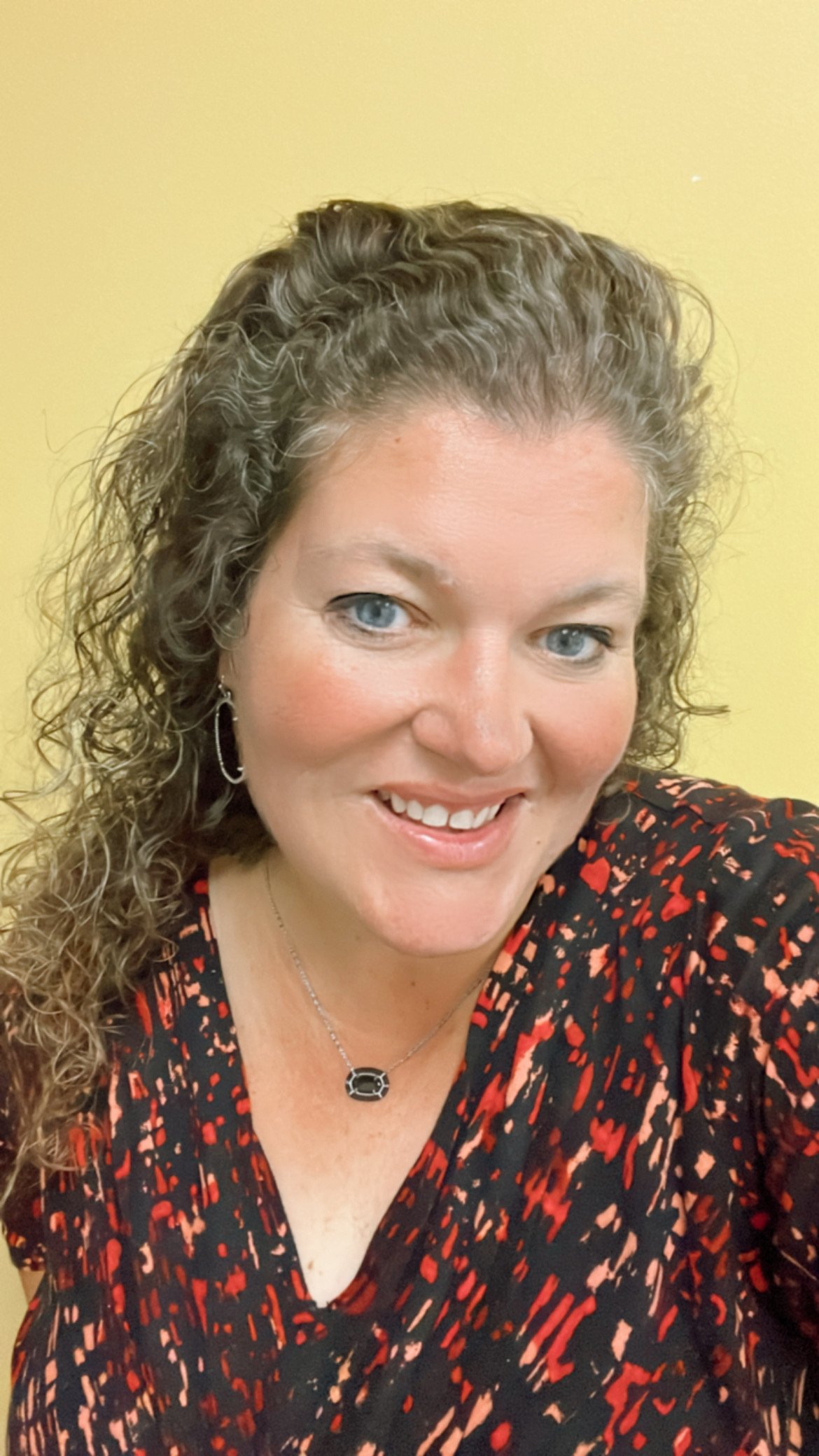 Tara Rocha
DIGITAL LEARNING SPECIALIST
Tara is a graduate of Brigham Young University with a B.S. in Elementary Education. She has been in Education for 16 years with 5 of those years in Educational Technology. Among her credentials are SMART Exemplary Educator and Digital Navigator. Tara taught elementary in Provo, Utah and both 5-8 grade in Fort Bend ISD. She is bilingual in Spanish and has lived in Spain. She has also had the opportunity to teach for several years in a Dual Language classroom. Tara has worked as an instructional technology integration coach in Fort Bend ISD, where she worked with teachers at all grade levels. Her passion is education and learning new things to pass on to her colleagues.
Tara's top 5 apps are: Life360: Find Family & Friends, Orangetheory Fitness, Notes, Alexa, and Canva.
Tara is a Certified Digital Navigator.
Alejandra Gonzalez
DIGITAL NAVIGATOR
Alejandra is a graduate of University of Houston with a BS in Psychology. She has worked with children of many ages as an ABA therapist and more recently as an ELA teacher with Harmony Public Schools. She is passionate about helping others achieve success and independence. This has led her to develop a passion for assistive technology as she has seen the life-changing impact it can have on children's lives. She joined BridgingApps in 2022 and is excited to continue helping others by connecting them to empowering apps and tools. Alejandra's first language is Spanish and she loves being bilingual because it allows her to connect with people from different cultural backgrounds.
Alejandra's Top 5 Apps are: Strong, Find My, Kindle, Instagram, and Alexa.
Alejandra is a Certified Digital Navigator.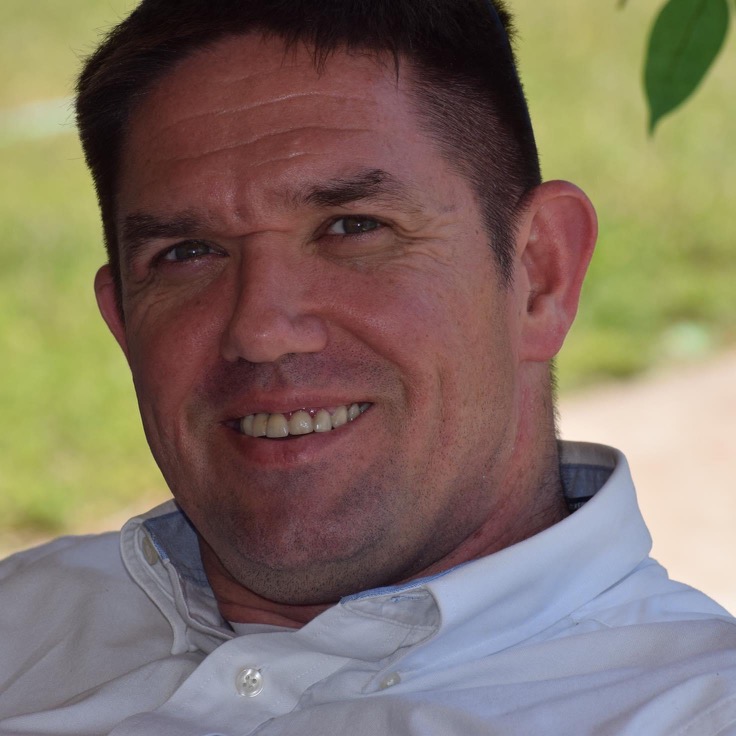 Walter Prescher
DIGITAL NAVIGATOR
Walter is a Digital Navigator at BridgingApps, he has a B.S. in Agricultural Leadership and Development with an emphasis in technology implementation and change management from Texas A&M University and a Masters in Divinity from Austin Presbyterian Theological Seminary. Walter is an Army Veteran who served three tours in Iraq, and after medically retiring from active duty went to seminary to become a pastor serving rural communities. As such he has a passion for building communities and helping people transform the way they interact with the world. Walter is dedicated to bridging the digital divide and helping people acquire much needed technology and digital literacy.
Walter's Top 5 Apps are: Strava, Audible, Google Maps, Netflix, and Welltory.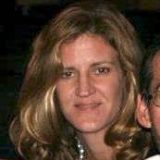 Cathy Foreman
SPECIAL PROJECTS
Cathy is a Registered Dietitian with a variety of both clinical and community-based professional experiences. She received her BS degree in Dietetics from Georgia Southern University and her MS degree in Nutrition with a Public Health emphasis from the University of Tennessee where she was a Maternal and Child Nutrition Traineeship recipient from the US Department of Health and Human Services. She has developed or implemented various nutrition and health related projects including a diet intervention project with breast cancer survivors, a weight loss and general nutrition curriculum for incarcerated adults, a literacy-based life skills training program for sheltered homeless adults, and lipid-lowering clinical drug trials for adults with high cholesterol. She brings her knowledge of food, nutrition, and health into her personal life with her joy for delicious food and her love for physical fitness. She has years of experience coaching children in a variety of team sports and with Odyssey of the Mind. Her work with medically involved children and their families in an Early Childhood Intervention Program and as a full-time caregiver for a cognitively and physically challenged family member sparked her interest in using mobile devices and apps as therapeutic and empowerment tools by increasing self-sufficiency, supporting independence, and helping with caregiver support.