When looking for a useful app for yourself, your child, or even your students, it is tough to find one that you can fully trust. Whether it is a learning-based app or an app helpful for thriving in everyday life, it's important to find one that meets your specific needs.
We created this free and easy-to-use search tool because we believe in the power of touch-based apps for people of all ages and abilities.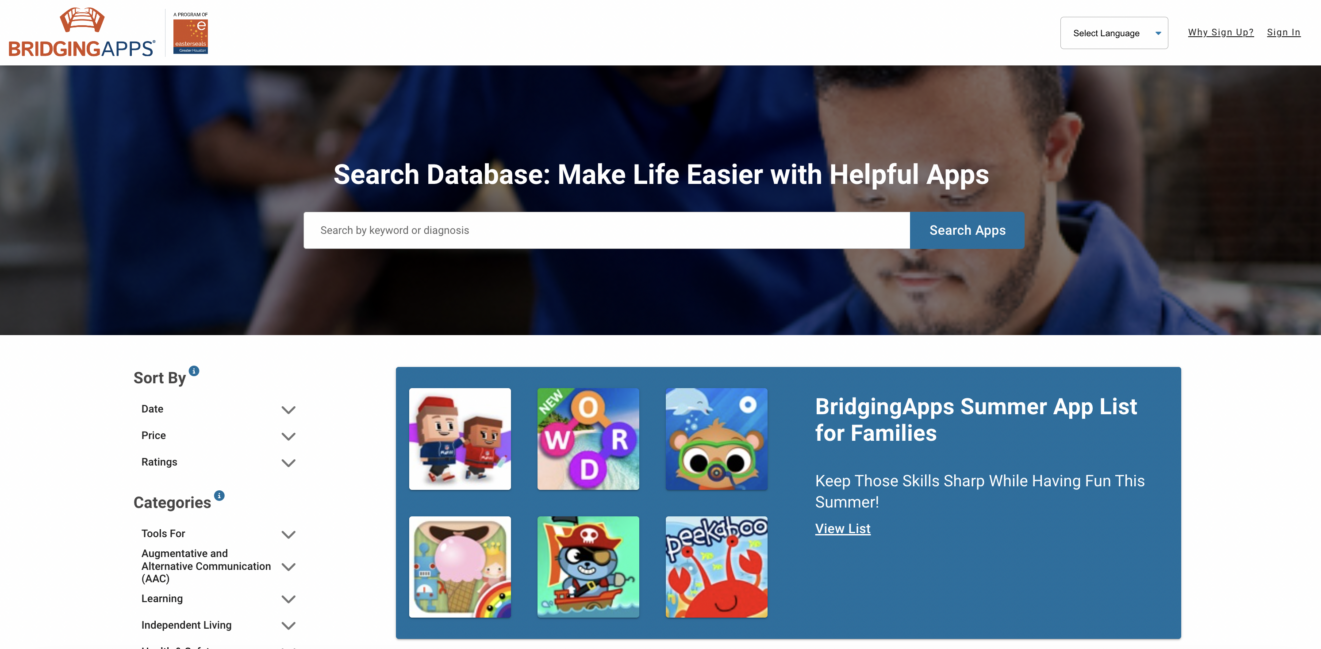 Here are 5 reasons why you should use this powerful search tool:
It's easy to use!
The tool itself is easy to navigate. Select a category like 'Learning' and choose from an array of subjects like Math, Science, and Speech, just to name a few.
You can also search by keywords such as Autism, Dyslexia, and Focusing.
Apps you can trust
Each app has been tested and reviewed by our educational experts. We have partnered with occupational therapists, psychologists, and educational specialists to ensure that the apps listed on our site are carefully reviewed by our team of experts before getting the BridgingApps seal of approval.
It's FREE!
Yes, you read that correctly. We believe that helpful technology should be accessible. While some of the applications in our database do come at a cost, users can filter by price to find the best apps for their budget!
Personalize App Lists
You can create your own lists to keep track of apps you have downloaded or that you are interested in. Want to keep track of all language-type applications? Save them to your language-specific list!
Become Part of a Community
Bridging the gap begins with establishing a community. We have created an environment where individuals can share resources, ideas, and outcomes. You've got questions, we've got answers. In the BridgingApps community, you'll find discussion boards and interest groups, for the support you need. We are a community of parents, educators, therapists, doctors, and people with disabilities who want to share our experiences to help guide you along the way.
The only way to witness the power of this tool is to use it! We're excited for you to learn how this tool can help bridge the gap between technology and ability.
Click the link below to explore the App Search Tool:
https://search.bridgingapps.org/