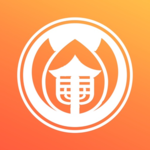 BridgingApps just published the following BridgingApps Reviewed App on the site:
Plum Village: Zen Meditation is an app that is packed with guided meditations of various types- short, long, silent, eating meditations, deep relaxation, love, and many more as well as guided meditations for children and stories for children. The meditations are led by monks and nuns using periods of silence, bells, calm voices, and encouragement.
This app is very simple to use, therefore could be beneficial for adults of any age and any skill level who are interested in learning about mindfulness. Practicing mindfulness, learning how to stop and focus on the current task or enjoy the moment can be an invaluable skill in the fast-paced, over-scheduled, modern world. It could also be useful for anyone who struggles with stress or anxiety related to daily decision making and caretaking.
Click on the link below for full review:
https://search.bridgingapps.org/apps/1e08a263-300d-4f14-85ec-28f5b98e0a0d