Millions of Americans have Alzheimer's or other dementias. And millions more are unpaid caregivers for those living with dementia.

With a mission to accelerate global research, drive risk reduction and early detection, and maximize quality care and support, the Alzheimer's Association has made all of its services easily available by phone, smart phone and computer and most are available at a time of your choosing. Below is just a sample.
To answer questions, provide care consultations and referrals to more resources, the Association's trained specialists are available 24/7 at our HelpLine, 800-272-3900. Additional resources are available at alz.org.
www.alz.org/texas/helping_you/education (also at bit.ly/alz-ed) lists five interactive programs available every week and which can be accessed by phone as well as smart phones, tablets, and computers. Spanish programs also are available weekly.

The Training and Education Center (http://training.alz.org/) provides more than a dozen Alzheimer's and dementia pre-recorded courses ranging from Healthy Living, about how to reduce your risk of dementia, to Understanding Alzheimer's and Dementia – a general overview – and many more specifically providing education for family caregivers. Programs also are available in Spanish.
Alz.org/crf links people to support groups, activities for people in the early stages of memory loss, and information regarding care at home, housing options, medical care and more.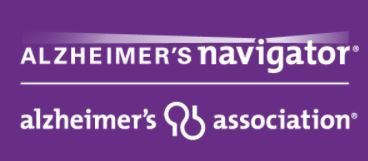 Alzheimer's Navigator (https://www.alzheimersnavigator.org/) helps guide caregivers to answers by creating personalized action plans and linking caregivers to information, support and local resources.

alz connected (https://www.alzconnected.org/) offers a free online community – a message board – for everyone affected by Alzheimer's or another dementia.

Please share so that no one has to go through this journey alone.