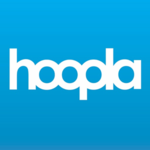 Are you missing your public library? It is unbelievable to think that it has almost been a year since most public libraries closed due to COVID-19. Even though some have since reopened for curbside pickup, many of us are missing the sensation of wandering through the stacks smelling all the old (and new) paper and thumbing through a book that looks intriguing. Of course, at BridgingApps we have a tech solution to help fill that void while the libraries are closed.
Everyone has probably heard of Audible, which is a great eBook and audiobook solution, however it can get pretty pricey. How about a FREE option?! Intrigued? Read on to learn about two apps that we love, Hoopla and Libby, by Overdrive.
Hoopla and Libby are both free apps that allow you to use your library card to check out books using your mobile devices or computer. What we really love about these apps is that they offer not just eBooks that are simply an electronic version of the physical book, but also audiobooks, movies, and even music. Audiobooks are a wonderful option for individuals with a reading disability such as dyslexia, vision loss or impairment, or even those who have trouble holding and turning the pages of a traditional book due to a physical difference. While Libby, by Overdrive offers eBooks, audiobooks, and magazines, Hoopla goes a step farther by also offering movies, television shows, music, and comics.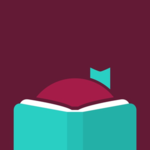 What if I don't have a library card?
Texas residents can apply for a free library card through Houston Public Library online or via mail.  Visit https://houstonlibrary.org/my-link-library-card-registration?fbclid=IwAR2VIUYggVsUczBd1lbvtJJRUIhXluhfH_XajE0tPVyc_HSeOccaIAHQmWE. The application process consist of a one-page application and showing one form of id or proof of residence. *If your id doesn't have address on it, then a second document with address must be submitted. What if I am not a Texas resident?  Good news, you can still apply for a library card through Houston Public Library for a fee, currently $40 per year or $20 for 6 months.   
There are a couple of things to note about completing the application. First of all, we were immediately confused by the information on the site that says, "children under 18 are being given the ability to apply…", because we were interested in this information for the clients of all ages that we serve. After inquiring about this, we found that everyone applies using the same form and, after entering your date of birth, the system will give the correct prompts based on if you are an adult or minor. Also important to note is that if you need assistance completing the application, they have a telephone reference service available Monday through Friday by calling (832) 393-1313.
We think it is awesome that libraries are being creative in the ways they get resources and content to their users during this time! So, if you haven't checked out Hoopla or Libby, by Overdrive, grab your library card and start relaxing with a great book, movie, magazine, or music today- all for FREE!
To read more about Hoopla, check out our BridgingApps review at this link:
https://search.bridgingapps.org/apps/994bc641-c0b2-41df-baae-8ccefed91509?page=NaN&query=hoopla
To read more about Libby, by Overdrive, check out our BridgingApps review at this link:
https://search.bridgingapps.org/apps/d2232c60-2ccc-448f-8596-80ecf04cea7d?page=NaN&query=libby