Built directly into iOS, Switch Control is a powerful accessibility technology for anyone with impaired physical and motor skills. Switch Control allows users to navigate sequentially through onscreen items and perform specific actions using a variety of Bluetooth-enabled switch hardware.
There are a wide variety of switches as well as many different ways to activate them. For example, there are switches that you can push, pull, press, blink, squeeze, puff, kick, or touch. Basically, there are switches for almost any body part that can produce consistent and voluntary movement.
How to activate the Switch Control feature on iPhone and iPad
Launch the Settings app.
Tap General.
Tap Accessibility.
Tap Switch Control.
Slide On the option for Switch Control.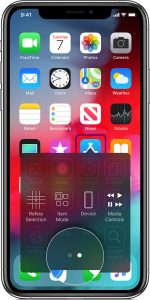 How to use the screen as a trigger with Switch Control
Users can immediately start using Switch Control, even without an external accessory, by using the screen as a switch. Switch Control can turn the entire screen into a switch. iOS will then highlight items sequentially and when the item or group the user would like is highlighted, they tap anywhere on the screen in order to select it. To use the screen in this way, the user must tell Switch Control that they want to use the screen as a trigger by following these steps:
Launch the Settings app on your iPhone or iPad.
Tap General.
Tap Accessibility.
Tap Switch Control.
Tap on Switches.
Tap on Add New Switch.
Tap on Screen.
Tap on Full Screen.
Tap on Select Item under the Scanner section.
If the user prefers to use an external accessory, they must choose the External option when adding a new switch. As long as the switch is powered on and activated, the device should easily find it and pair.
Check out some of our switch accessible app lists:
Click here to learn about the Switch Control accessibility feature in iOS.