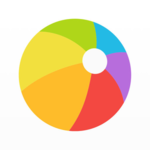 BridgingApps just published the following BridgingApps Reviewed App on the site:
Marco Polo is a free video messaging app available for iOS and Android. The company's motto, "Be together again, even when life gets busy" is definitely a great way to describe this wonderful app that helps users feel connected to family members, co-workers, caregivers, and friends. You can create videos to communicate walkie-talkie style or respond when it is convenient to you. We all love FaceTime and Skype, but sometimes the hardest part is scheduling a time that works for all parties. Because Marco Polo videos are stored on the app developer's server, the app does not take up much space on your device. Whether your video message you are sending is short of long you don't have to worry. Marco Polo also allows you to upload videos from your camera roll, select photos that you have already taken and the app allows you to do a voice over describing the picture, just a few of the features which we love.
This app is great for seniors. It has been trialed with those with dementia and memory loss and has been a great tool, allowing the user to go back and re-listen to a recorded message. It has also been great for caregivers to be able to show a recorded message of a loved one at any time, helping that family member to hear and see those sweet faces as often as they want. We can also see how this app would be great to help family members and loved ones communicating with someone who suffered from a stroke or a person with ALS when a person's speech might be hard to understand, but it is easier to interpret when you can see them on video.
Click on the link below for full review:
https://search.bridgingapps.org/apps/3bb0f838-673d-4053-bf15-708e4ec4ddfb