November is National Family Caregivers Month 👨‍👩‍👧‍👦 Disability rarely affects just one person. Where special challenges are involved, the whole family is involved—and often the challenges take a toll on everyone's health. According to the CDC, over a third of family caregivers get insufficient sleep; over 14 percent report feeling mentally unhealthy at least half the time; and over 17 percent say they have at least 14 "physically unhealthy" days a month.
If caregiver stress is getting to you, here are a few tech tools that help our BridgingApps team manage the family-caregiver parts of their own lives.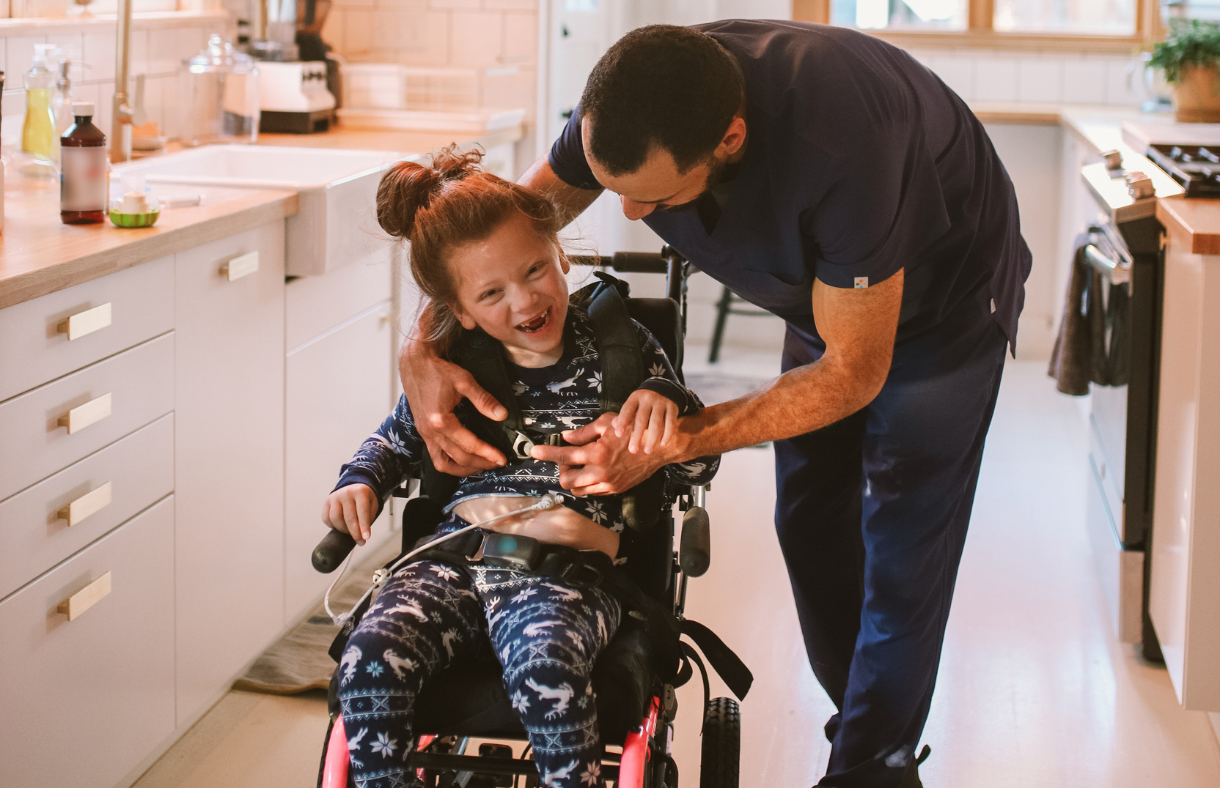 Cristen Reat, Co-Founder and Program Director:
Our family still uses the free version of the Cozi Family Organizer app. It is color coded, and it can send email reminders a few minutes, hours, or days before any event. For example, I am a YMCA member and I have created a shortcut on my phone to schedule group exercise classes on the fly, if I suddenly have some time open up. This also saves me the trouble of scrolling through all the Y locations on their main website. The Y does have its own mobile app, but I found that frustrating to use because it crashes a lot.
And one app that is super critical to me is Your Texas Benefits, for those who get SNAP, TANF, or state healthcare benefits. My son Vincent receives Medicaid through a waiver program, and the Texas Benefits app makes it convenient to do status updates and upload documents.
Tara Rocha, Digital Learning Specialist:
Our family is on a lot of different schedules. I used the DAKboard website to create a digital dashboard in our home, setting up a computer to display the information in a central location: now we can all stay informed of everyone else's daily happenings just by walking past it. I use an iCloud calendar to keep the dashboard updated with information and appointments, but you can connect any calendar app to it, plus clock and weather displays. And it's a great tool for sending time-sensitive notes and reminders.
ADHD-related distractions are a challenge in our household, so to stay focused when we need to sit down and crank out work, we use the Inflow app. It takes an accountability-partner approach, where you join daily Zoom calls to set your goals. Program facilitators teach strategies for getting things done, and there are also great ADHD-education helps that Inflow users can watch on demand.
A couple of additional coping tips:
My family keeps a shared digital calendar, and one thing I use it for is letting everyone know when I've scheduled self-care time. Learning this habit has been a big step for me: too many caregivers leave their own self-care off the calendar.
There are many free support groups these days, both virtual and in-person. Through support groups, I have learned so many things about the ADHD diagnosis process, medication management, and strategies that help my own family.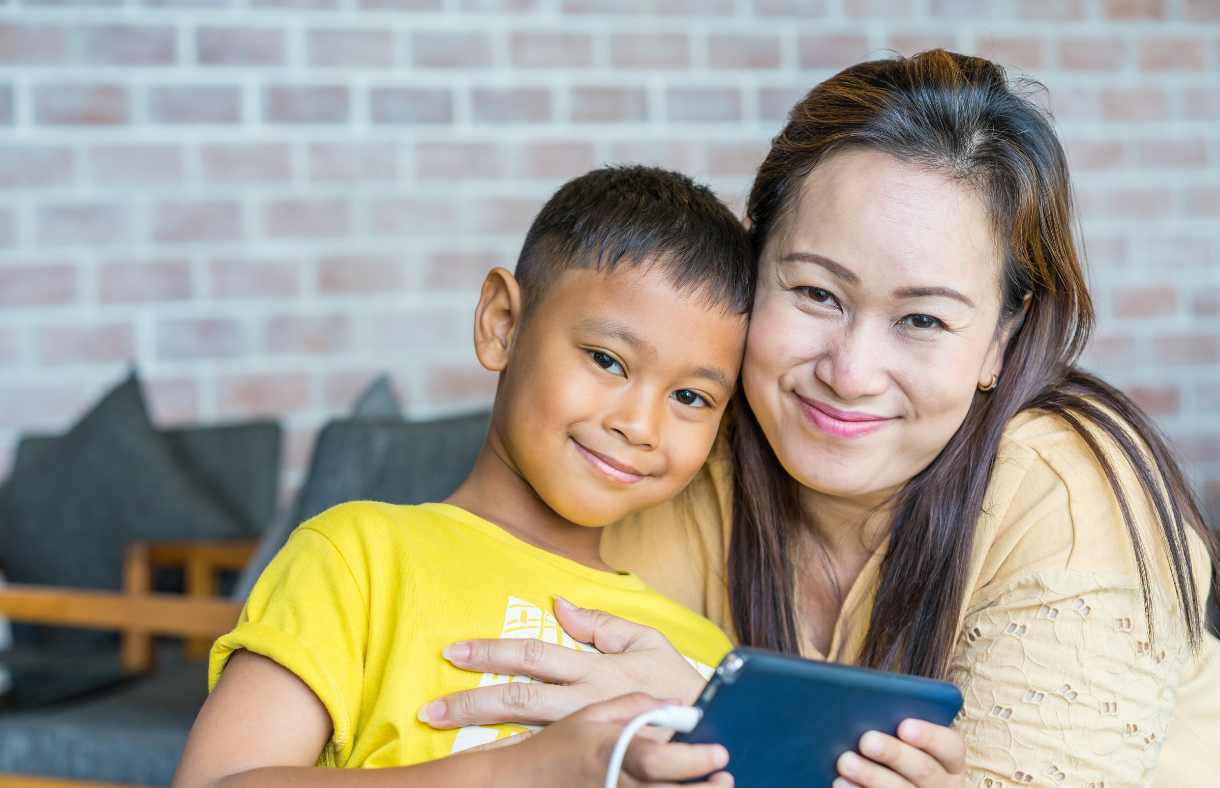 Other favorite apps:
BridgingApps has published multiple Staff Picks posts on other favorite apps, many of which focus on caregiving or related topics:
P.S. The Clinician's View
If it's stressful caring for one family member, imagine feeling responsible for the health needs of a thousand people—even if you get paid for it. That's no exaggeration: some primary-care physicians juggle a patient load of 2,000 or more. Our partners on the Easter Seals Greater Houston clinician team have contributed a few stress-and-schedule-management tips from their own experience.
Find a digital platform that can track schedules and show you how your time is spent across various tasks.
Use an organizer or list app: they're less likely to be misplaced than a paper list or Post-It note.
Ask your therapist(s) what apps they use (many apps are specific to individual therapy approaches) to track client progress and share resources with clients.
Meditation apps are helpful in self-care.
When choosing a new app, be aware of: who created it and what expertise or vested interests they have; what content might be shared with other users; and what, specifically, you or your family member would find helpful about the app.
And in closing, remember: It's great to have technological (and human) support resources. It's even better when you never let yourself get "too busy" to use them!