An update on our work since the last "BridgingApps In the Field" article.
How can someone excel throughout their school years, then stall in place after graduation? Usually, it's because they feel lost in unfamiliar territory. In the world of adult expectations, everything is sink or swim. Limited feedback. Fewer to no allowances for doing things over until you get them right.
And for those who depended on Individualized Education Programs (IEPs) to get through high school with disabilities—now accommodations are more general, and personalized help no longer guaranteed.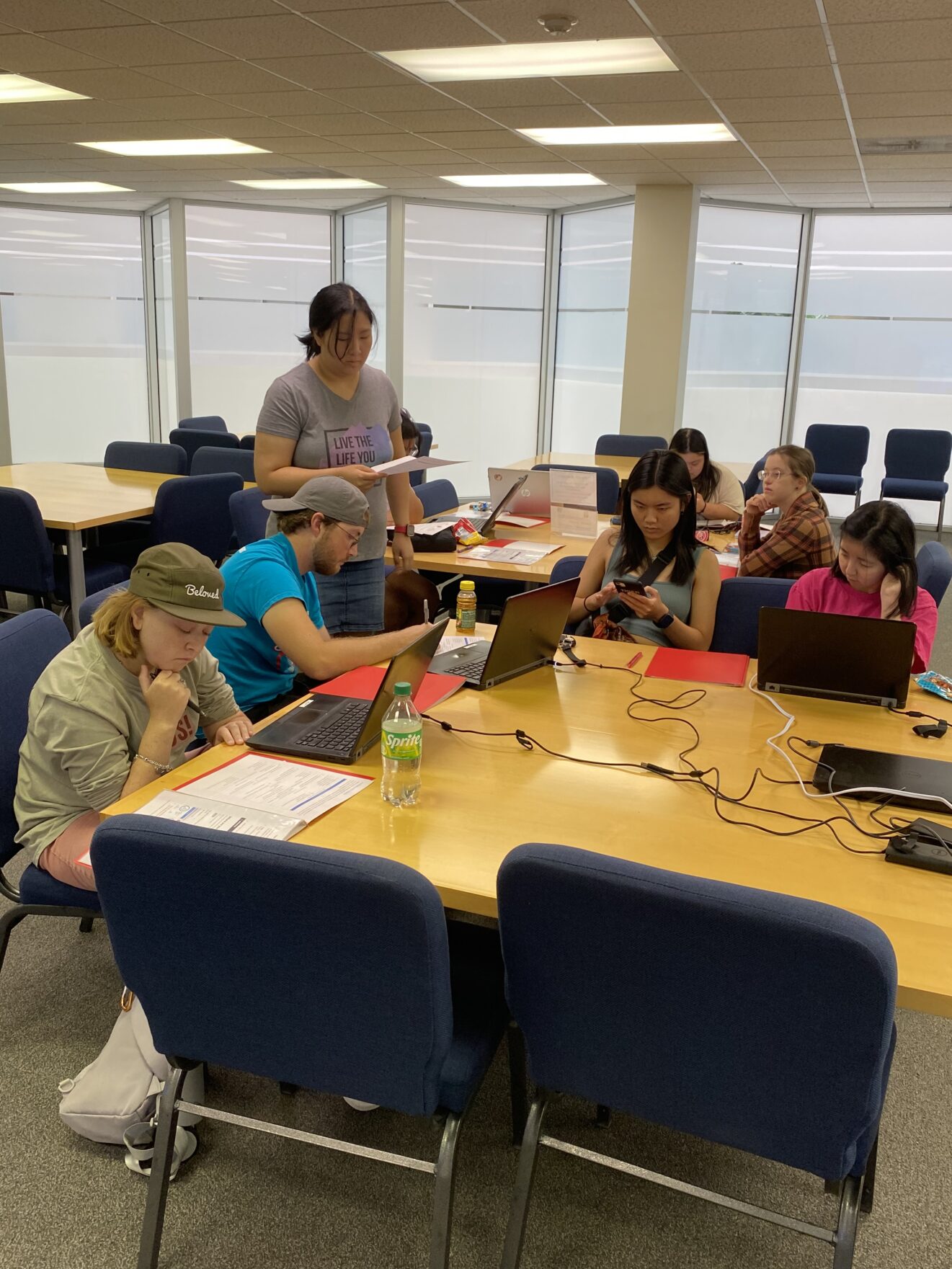 Bridging the Gap with Digital Literacy Training
BridgingApps' Digital Literacy Training program is one way of helping young adults through that high-school-to-adult-world transition. Funded by a Comcast NBCUniversal Foundation grant, the training emphasizes computer skills, job training, and working with others.
The rest of this article is adapted from information shared by Tara Rocha, BridgingApps Digital Learning Specialist and Digital Literacy Training instructor.
———————
We use the four-module Northstar Digital Literacy system that allows students to learn at their own pace, with individual progress reports and goal-planning sheets for each student. We love Northstar's built-in accommodations, including having things read aloud.
Digital-literacy topics everyone is required to study are Computer Basic, Internet, Email, and Digital Footprint. In addition, students can earn certifications in job-search skills, Microsoft Word, and many other options.
We've worked with four cohorts of students since the program began this summer: most will complete their training in December or February.
Cohort 1, supervised by transition teacher Rochelle Fowkes, is at Seven Lakes High School in Katy ISD's 18+ program. Each student works in the community as well as the classroom. Northstar's self-paced lessons have been a great way for them to learn computer skills while managing internships and experiential work schedules.
Cohort 2 comprises recent graduates from Fort Bend ISD, all working in their community. They meet Thursday afternoons in Stafford, and work at least 60–90 minutes within a three-hour window. Flexibility helps, especially when transportation is an issue; and it's especially fun when students share a "show-and-tell" of favorite apps.
Cohort 3 (High School/High Tech) provided two eighteen-year-olds with summer internships in their school district, Clear Creek ISD. (Yvonne Kelly, Transition Career Activities Coordinator for Easter Seals Greater Houston, was in charge.) The students repaired over 1,000 computers to help the district get ready for the new school year; technology-center staff confirmed their readiness for full-time work in the field.
Cohort 4, taught by Candace Cowdery, has ten students from GiGi's Playhouse in Sugar Land. Their training is part of the new GiGi University program for goal-oriented adults with Down syndrome. Candace has been fabulous at prompting as needed, and the students are making fast, enthusiastic progress.
Standout Students
Remi Nguyen, who began in Cohort 2, is now at Cohort 4: her family learned about our program through GiGi's Playhouse. Remi proved her initiative—and her ability to learn by trial and error—early on. Transportation was tricky for her, so she wasn't able to attend every meeting in person; and she had initial challenges attending virtually. I remember when she first connected, and got disconnected early on, but figured out how to join again on her own. I also remember when she got tired of flipping back and forth between screens to see us on her computer. Entirely on her own initiative, she logged off and rejoined on her iPad. She was grinning from ear to ear with each new accomplishment, and she inspired the rest of the class to believe that if they ever needed to attend virtually, they would be able to do so.
Sarah Brhlik, in Cohort 2, was a high school intern in the GiGi's Playhouse office (which was actually how we connected with GiGi's). Sarah currently works at H-E-B, using technology on a daily basis and sharing with us what she learns. Having a focused plan has really helped boost her confidence and shown her what she is able to accomplish. She loves building her skillset, and looks forward to the day she can work full-time in an office.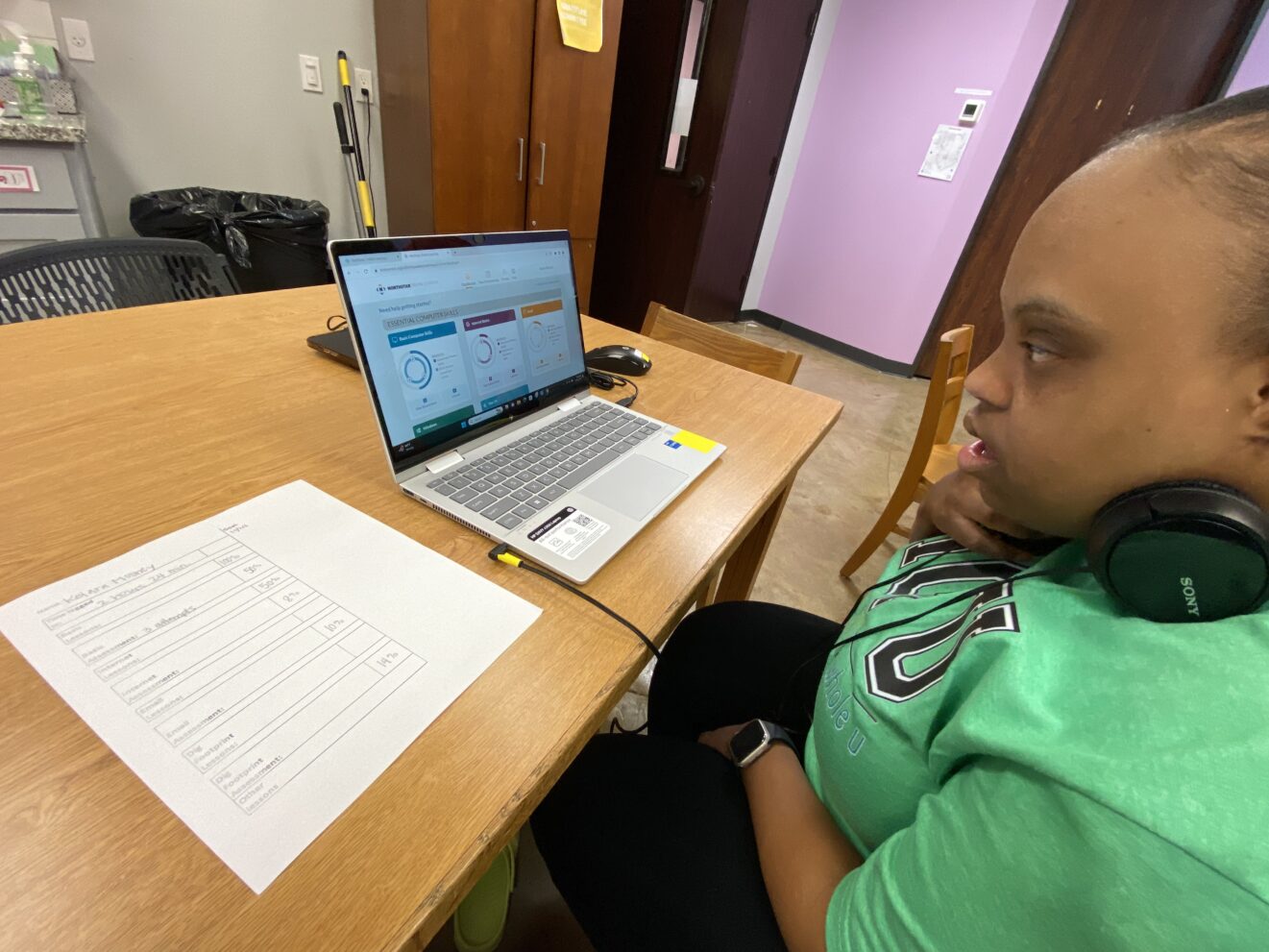 What's Next? Plans and Goals
Our initial Digital Literacy Training goal was to serve 15–20 students at a time. We're on target now to increase that number to 28. We've been successful finding new prospects by networking and word of mouth, plus the examples of our successful Cohorts. And we've shared program information with every high school we've worked with in the past couple of years—nearly 20 of them.
The Comcast grant that funds our Digital Literacy Training will be up for renewal in March 2024. Watch for further updates around that time!