Easter Seals Greater Houston (ESGH) offers year-round group activities for kids of all ages. In today's post, ESGH Camp Coordinator Ross McCann shares his observations (with a nod to our own Daryn Ofczarzak, whose many ESGH duties include Speech Language Pathologist on the BridgingApps team).
Almost Here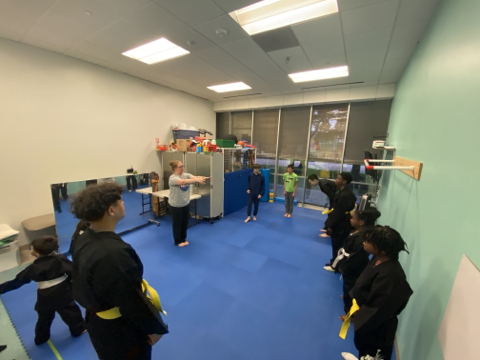 The Adapted Video Games playgroup is kicking back off after its summer hiatus. It will be running September to May, alternating weeks with Adapted Karate, which is run by the incredible Daryn Ofczarzak.
We emphasize approachability in the types of games we offer, so the younger kids get fulfillment out of playing while the older kids can still enjoy the games. (By the way, the older kids, who may win less often when playing with non-disabled kids their own ages, end up crushing me whenever I have to fill player slots!)
With Karate, Daryn's experience and knowledge cater perfectly to the varying abilities of the children [ages 6 to 17] that attend our program. Karate is a very open physical activity, where different moves can be adapted on the fly to make it approachable for the individual kids in attendance. It's a top performer among our programs.
My aim is to continue to grow the video games program, and hopefully introduce some new adapted-controller technologies so that people of literally all abilities can play. So far, all who have attended have been able to use the controllers we have available, but we want to be ready for when future clients ask about assistive technology. There are some fascinating new controller options that I hope to explore soon.
I am so looking forward to getting all our kids back, both those we've not seen since last spring and those who joined us over the summer and had a blast with camp!

Looking Back (and Ahead) to Summer Activities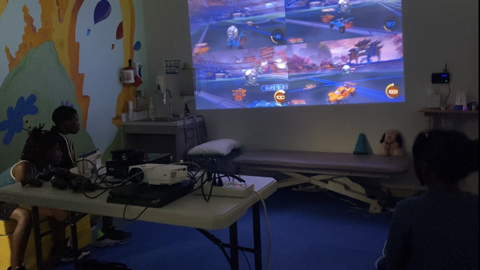 About camps and outdoor activities: Our primary considerations are safety, obviously, but also fun and respite for the families. For the youngest ages [starting at 6], we consider:
Mobility (not only whether they need assistance, but whether they are "elopers" [prone to wandering off])
Understanding (making sure everyone is following along with the activities)
Specific adaptations (how we need to alter an activity to make sure all individuals of all abilities can take part)
For tweens and young teens, we consider how they are maturing, and how we can help them go through that process on their own terms. With older teenagers and adults, we focus on social and interpersonal aspects, keeping it light and fresh with a camp-like atmosphere.
We have two summer-camp programs for kids ages 6 to 15: Camp Buckaroo, where we work primarily with children with autism; and Camp Smiles, where the main diagnosis is cerebral palsy. With both, we really try to make camp a place where everyone can do something, with activities planned according to what would suit the camper demographic (keeping in mind that autism and cerebral palsy come in various forms that affect individuals very differently).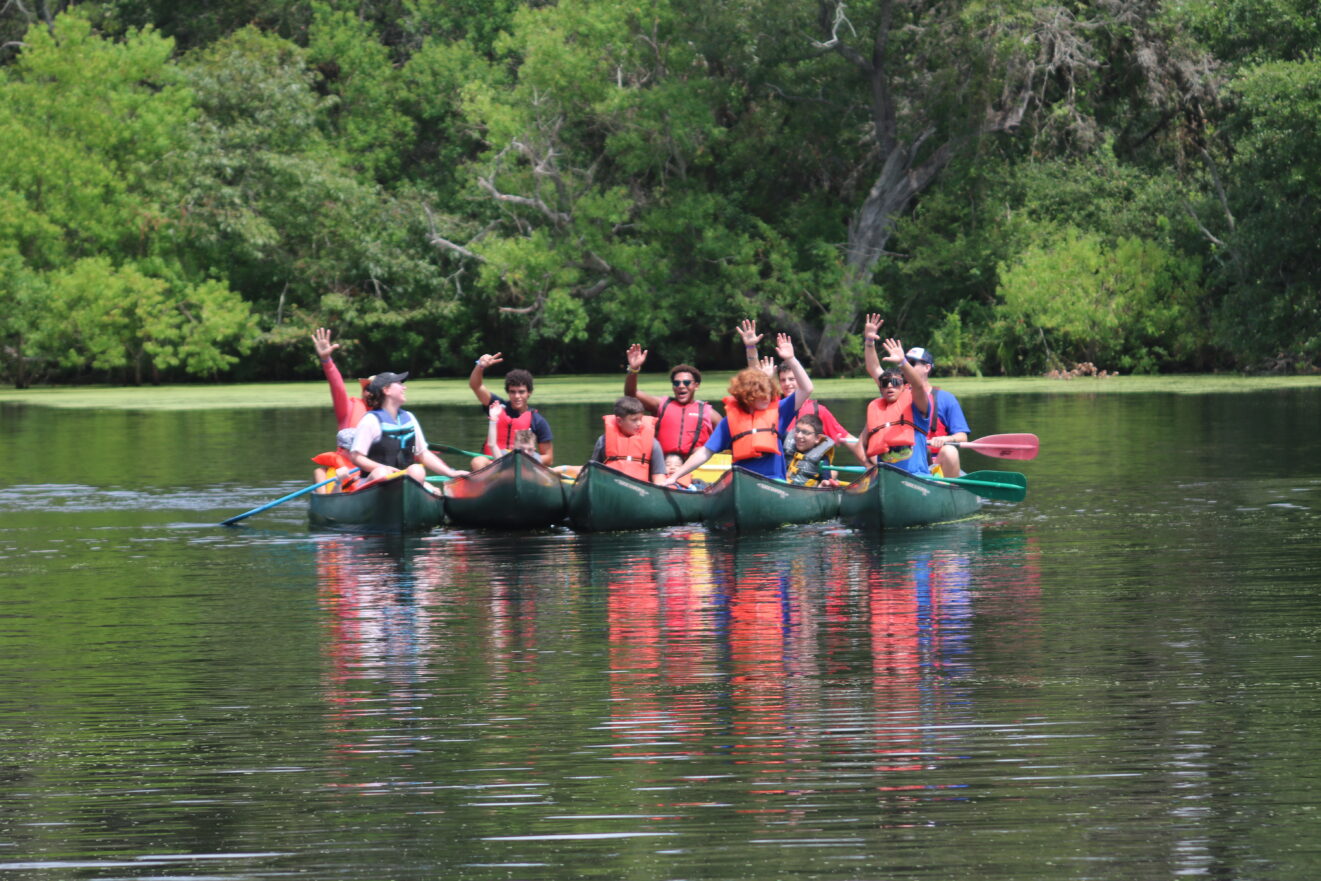 (For anyone looking for an option that serves campers outside our own service demographic, I can share three recommendations: Camp Champions, run by the Arc of Greater Houston; Camp Summit, near Dallas; and Camp CAMP, out near San Antonio, though campers there need to bring their own 1-to-1 buddies.)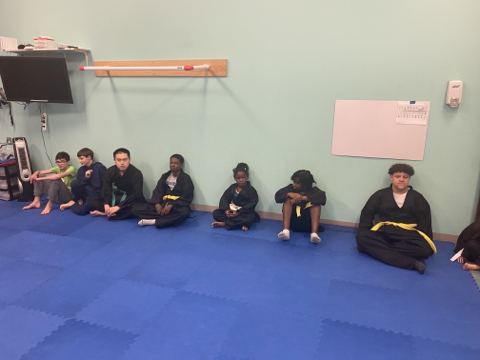 This past summer, I saw a Camp Smiles camper climb a rock wall by themselves for the first time, conquering fear to make the attempt, and finishing with renewed vigor and determination to come back next year and get even farther up. All my favorite memories involve making active impact on kids, whether that means active encouragement, dancing like a big lanky goofball and showing by example that awkwardness needn't keep anyone from joining in, or just being silly and having a great time. Can't wait to make some new memories in our fall playgroups!