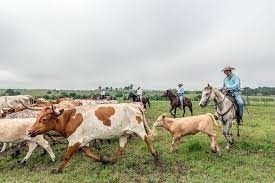 Even in today's high-tech global economy, the American rural community lives on. You can still leave Houston (population fast approaching 2.5 million) after lunch; drive west; make a turn to the north; and reach Leakey, TX (population under 500) before dinner.
As we noted last February ("Introducing Tech to Rural Areas: A Digital Navigator's Perspective"), the rural way of life is distinguished by:
A slower pace of life
Respect for routine and "the way we've always done it"
Lower incomes and fewer luxuries
A powerful sense of community: everybody knows everybody, and everybody attends every local event
Distrust of outsiders, especially those who represent big-city and government interests
… plus, extra challenges accessing digital services for daily use. Which often means that access to medical care and government services is doubly limited: first by physical distance, and second by fewer online options.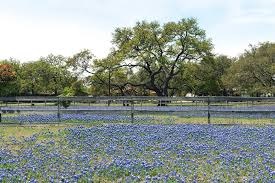 Rural Towns: The End-of-Summer View
Today, Walter Prescher, our Digital Navigator to rural areas around the Houston–Bryan–San Antonio triangle, shares additional perspectives on non-urban digital use and access.
Q: Southeast Texas has just come through one of the hottest summers ever. How do extreme heat and other weather problems affect digital/electric service in rural areas, as compared to suburban and urban areas?
Walter Prescher: Regardless of location, extreme heat has an impact on available resources, electricity and water especially. The biggest connectivity concern is severe thunderstorms and heavy rain, especially for those who depend on satellite or fixed wireless. Heavy rain and wind can impact a signal's ability to get from the satellite or antenna to the receiver.
Q: Rural dwellers tend to spend more time outdoors and in community settings than their suburban counterparts. How does this affect the use of digital services?
Prescher: It really depends on the community. I know communities, usually those with larger youth populations, where data use increases in the summer because so many people use music streaming outdoors. And in rural communities that depend on tourism as an economic base—such as Concan and Leakey, which see huge influxes of summer tourists coming to Garner State Park or planning to tube the Frio River—local networks are frequently overwhelmed during the summer months. All those tourists bring their own digital devices, and are using those devices to plan their itineraries, find their way around, or check the weather.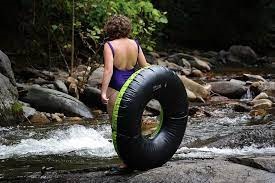 Q: In rural communities with less tourism activity, what stands out about summer activities? About school days?
Prescher: I would say the slower pace of summer stands out. There is more emphasis on community and family gatherings in the summer. Things relax a little and it's more common to get together to just be.
While this changes in the school year as responsibilities pick up, the tight-knit community is a year-round thing. You can guarantee in a small town that when there's a Friday night home football game, the whole town is going to be there—and will notice if anyone isn't.
Closing Thoughts
Digital use by rural dwellers is growing fast, but there are still hurdles of accessibility, affordability—and peer pressure. Where digital broadband (or anything else) has a "for city folk" reputation, no one wants to be the first to try it: after all, there's extra reason to worry about what the neighbors will think when you have three hundred neighbors and news gets around overnight.
For introducing digital access to rural areas, the best approach is to focus on the larger community—not just one household at a time—and recognize what they really want and need. Everyone has health and family concerns; everyone likes to explore new aspects of their favorite leisure activities. Wherever people live, they appreciate it when others meet them where they are!