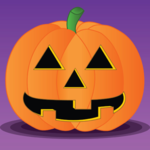 BridgingApps just published the following BridgingApps Reviewed App on the site:
Starfall Pumpkin is an early learning app for creativity, math and fun. Children enjoy choosing a pumpkin and designing a face, weighing pumpkins on a scale and collecting their jack-o-lanterns for a prize. This app is a great fall themed app for children between the ages of 2 and 8.
Starfall Pumpkin app is super easy for children explore and play independently. The graphics are cute and engaging. All of the early learners we reviewed this app with enjoyed making the pumpkin faces.
Starfall Education is a trusted name in early learning technology and Starfall Pumpkin is a wonderful themed addition to their app collection of learning games.
Click on the link below for full review:
https://search.bridgingapps.org/apps/b3e97575-8ee5-0d08-2894-e5db28329369