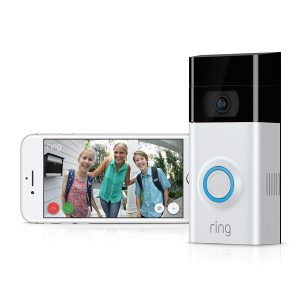 Ring Video Doorbell is a handy home automation device for older adults and individuals who are disabled. With a motion-activated camera, two-way audio and HD video, you will never miss a visitor again. See, hear and speak to anyone at your door in real time from your smartphone, tablet or desktop.
With Ring, users can see who is at the door and communicate with them without having to get up. If it is a solicitor, you can let them know you are not interested. If you have a delivery or visitor, you can notify them of the amount of time it will take you to get to the door. This is especially helpful for individuals who are wheelchair users.
Caregivers who leave their family or client at home alone can also use Ring to communicate with visitors, without sharing their location. For added peace of mind, users can even check-in on their property at any time, and get streaming video and audio with Live View.
We found Ring easy to install and setup, the video high quality, and the service invaluable.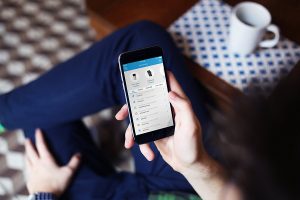 Ring Video Doorbell is compatible with iOS, Android, Mac and Windows 10 devices, cost $194+ and is available for purchase at Amazon.