Looking for apps for people with Down Syndrome? Check out some of our most recent app lists: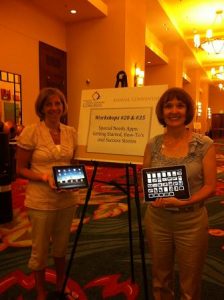 BridgingApps presented at the 39th annual National Down Syndrome Congress Convention that was held on August 5-7, 2011 in San Antonio, Texas. http://convention.ndsccenter.org/ This list was created for the convention by BridgingApps Co-Founder Cristen Reat, with contributions from Tricia Brinks (educator), Bonita Merrill (parent) and Betsy Furler (speech language pathologist).
To download a copy of the list, click on the document below.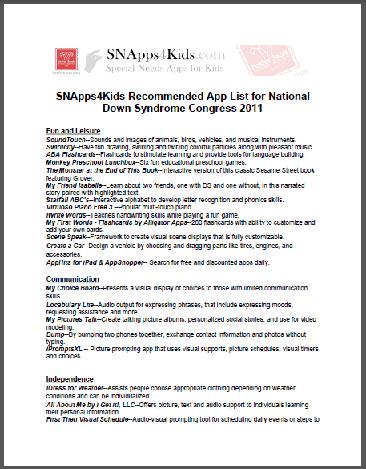 [table id=20 /]