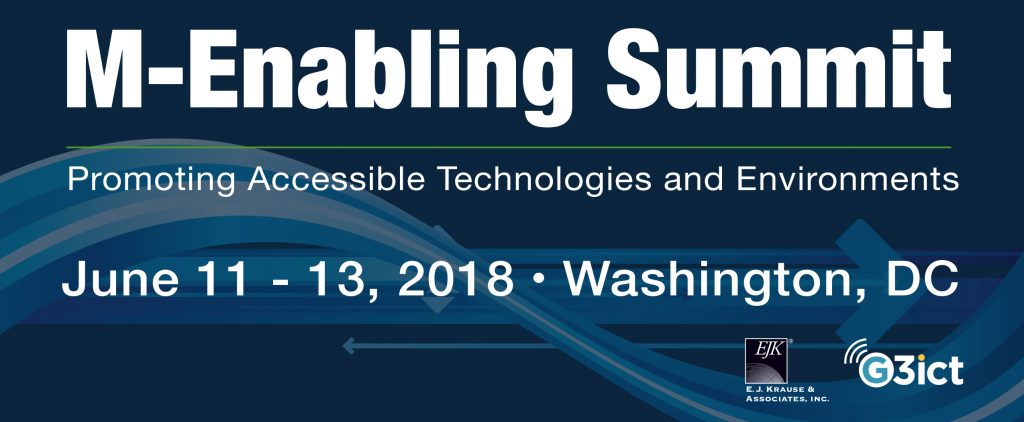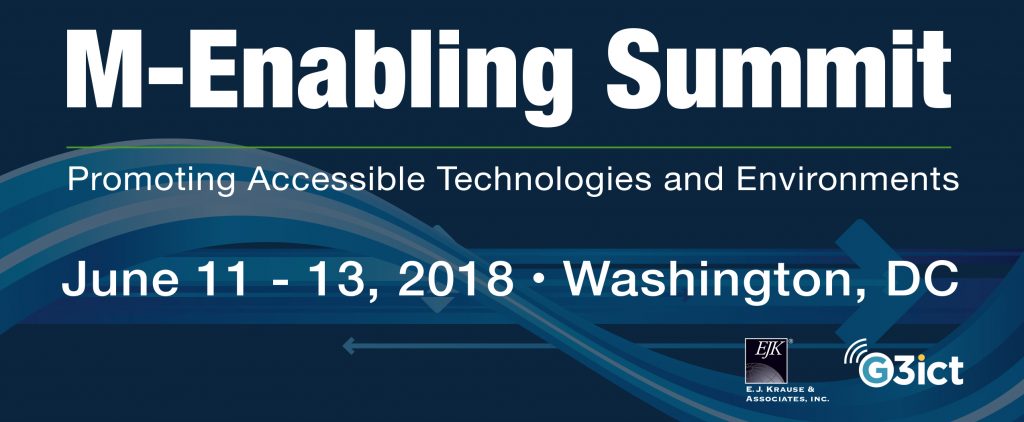 The M-Enabling Summit Conference and Showcase is dedicated to promoting accessible and assistive technology for senior citizens and users of all abilities. It is an annual meeting place for all who create and contribute accessible ICT products, services and consumer technologies.  With its theme of "Accessible and Assistive Technologies Innovations: New Frontiers for Independent Living", the 2018 M-Enabling Summit will provide a platform for empowering technologies and focus on next-generation innovations and breakthroughs for users of all abilities.
Bringing together professionals, corporations, service organizations, and key thought leaders, the M-Enabling Summit is an all-inclusive conference and showcase featuring innovative technology, mobile applications, connected devices, and services for more than one-billion users worldwide.
The M-Enabling Summit is the ideal venue to support independent living in an interconnected world for seniors and persons with disabilities. These technological advances are becoming an essential differentiator in gaining a competitive advantage. The M-Enabling program is designed to give attendees tools, knowledge, and networking opportunities to implement into their everyday lives in this rapidly expanding market of assistive and accessibility technologies.
The 7th edition of the M-Enabling Summit Global Conference and Showcase will be held June 11-13 at the Renaissance Arlington Capital View Hotel in Washington, DC and integrates The International Association of Accessibility Professionals (IAAP) Annual Conference.
Key Topics include:
Artificial Intelligence (AI) and Robotics
Augmented and Virtual Reality (AR/VR)
Aging in Place: Connected Health and Big Data for Activity Monitoring
Accessible Security, Identification and Privacy Protection
Digital Assistants
Autonomous Mobility
Consumer Technology Products and IoT for Independent Living
Accessible Smart Cities, Higher Education and Workplaces
What Attendees Have to Say About the Summit:
"Invaluable Insight," "Absolutely Fantastic!" "Facilitator of Accessibility Solutions Dialogue Among Stakeholders," "Prestigious," "Great Venue for Critical Discussions!"