Read Time 2 Minutes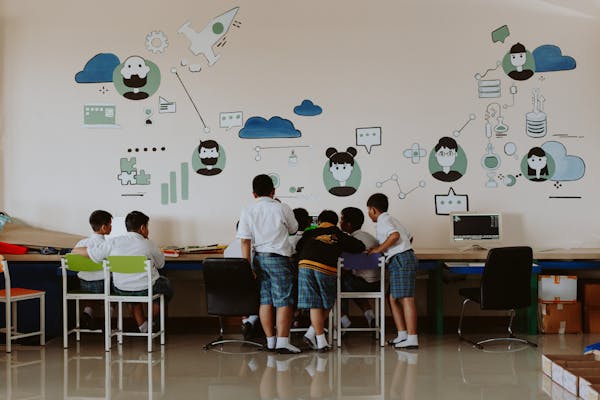 As discussed in our recent post, "Library Hotspots and Lift Zones," lack of reliable high-speed internet is an educational, economic, and vocational disadvantage. Fortunately, there are many options for getting advanced digital access on a limited budget. Not so fortunately, many of the people who could benefit most from these options are unaware of them—or, after unpleasant past experiences, distrust anything sponsored by government or big business.
This post is for concerned citizens who personally know the benefits of high-speed internet and want to help others gain those benefits, but aren't sure how.
What Do You Really Know about Access?
Of course, before you can recommend anything, you have to know it exists—and if you're personally paying for home broadband without a second thought, it may be news to you that this isn't an option for everybody. But even if you're already getting help financing the access you need, there are probably other options you haven't heard of. Options that may be the perfect fit for your neighbor who can't or won't use the approach that works for you.
Here's a list of several common options.
Affordable Connectivity Program, which provides reduced-cost computers and home internet service for low-income households.
Assistive Technology Lab Services from Easter Seals Greater Houston and BridgingApps, which provides access to various devices for individuals with disabilities.
Emergency Connectivity Fund, sponsored by the Federal Communications Commission. Although currently this fund is only guaranteed through the end of 2022, that still leaves several months for taking advantage of its offerings. Its purpose is to provide schools and libraries with extra funding for loanable digital devices that connect to high-speed internet.
Internet Essentials from Comcast, a program to provide low-cost home internet service. See also Comcast Lift Zones, a network of public locations where students can use high-speed internet at no charge.
Lifeline, a federal program that offers monthly benefits to reduce the cost of phone and internet services.
"Mobile hotspots," electronic boxes that connect to tablets and laptops so the devices can get reliable high-speed connections without incurring data charges. Most public libraries lend hotspots at no charge, often without mandatory return dates where patrons need long-term access.
Finally, digital access is only helpful if you know how to navigate the digital world. For those who lack experience in that skill, professional "Digital Navigators" are available for personalized assistance. Check with your local library, Easterseals office, or community center for advice on how to connect with a Navigator.
Spreading the Word: For People Who Don't Need Reduced-Cost Internet Access
If you have adequate resources to purchase your own high-speed internet, it's commendable to want to help out those who don't—but it's important to realize that lower-income communities may not only distrust "rich outsiders," but also resent being treated as charity cases. If you want to contribute to or volunteer with a low-cost-internet program, look for one that has a reputation for treating recipients with dignity and respect. Ideally, its program planning should seek direct input from the demographic most affected, rather than relying on assumptions and impersonal research.
You can also help spread the word about low-cost internet access by:
Writing letters to the editor and/or posting on social media
Posting on public bulletin boards (many stores, restaurants, libraries, etc., have onsite boards that take hard-copy announcements)
Asking your child's school if adequate hotspots and access zones are available for lower-income students
Donating mobile hotspots to your school district or public library
Supporting programs that train Digital Navigators from low-income areas and communities of color
Spreading the Word: For People Who Already Use Reduced-Cost Internet Access
If you have personal experience with affordable digital access, it's natural to want to share the news, especially if you have friends or relatives who could benefit from such services. Remember, though, that overzealous "salespeople" tend to annoy more than they persuade. Let the other party do most of the talking—and when they bring up points of doubt, show empathy rather than jumping in immediately with counterarguments. If you had similar doubts when you started, definitely share your personal experience, but don't distill it to a dismissive "It worked out for me, I know it'll work out for you."
What's most important is showing your friend that you understand their point of view and that there are specific ways high-speed internet can help them solve their specific problems. The moment they get any idea that you think higher-level technology makes you smarter or better than them, you've lost them. Stay on familiar relationship ground and be your normal self.
Whatever your personal situation, everyone can do something toward helping everybody achieve affordable broadband access. In today's high-tech and often remote world, reliable connectivity is more necessity than luxury.