Article by Cathy Foreman
The most important meal of the day? It may just be dinner. Not to undermine the importance of breakfast and lunch as they are valuable to proper nutrition and good health, dinner time has a huge bonus. It also encompasses quality family time. And, with research suggesting that families who eat dinner together at least four times a week have lower risks for obesity, eating disorders, and substance abuse it's pretty clear that we should not just eat our veggies but eat them with our family.
With summer ending and the new school year beginning, reestablishing regular family dinnertime is an important routine for children of all ages and developmental levels. It encourages language development and behavioral boundaries in a supportive environment while providing opportunities for responsibility and good old fashioned laughter and fun.
So set a goal to get your family together for dinner and make sure to involve everyone in food preparation and clean up. To help engage children and make meal planning and preparation fun, BridgingApps has some great family friendly nutrition app suggestions. With a gentle reminder to keep the dinner table environment mobile device free, BridgingApps says "Bon Appetit!"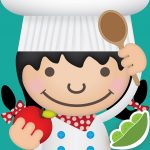 ABC Food $2.99 iTunes
Exploring a wide variety of foods through sight, sound, and touch on a mobile device doesn't seem possible, but the ABC Food app combines attractive photos, interesting and diverse videos, and interactive games to create an almost sensory-based food experience for a wide age range of children.
Click on the link below for full review:
https://insignio.bridgingapps.org/apps/6f2867d9-bedf-3421-a35d-18547d5617b0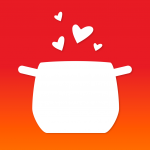 WeCookit – recipes, cooking tips and food for kids $2.99Â iTunes
WeCookIt is a wonderful, fun cookbook app for families with kids. With a very clean and visually attractive interface, superb photography, and the appeal of mobile device technology, it is a great way to hook children into getting in the kitchen and interacting with food.
Click on the link below for full review:
https://insignio.bridgingapps.org/apps/b4341111-0eff-c205-e43e-b17e2867b2ea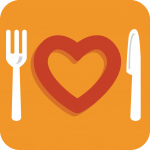 Meal Makeovers $1.99Â iTunes
Designed by two Registered Dietitians who are better known as the "Meal Makeover Moms", the cookbook app called Meal Makeover Family Favorites Made Healthy is filled with tried and true nutritious recipes. The app is an extension of their healthy food website, radio podcast series (included in this app), and blog all known for their practical mealtime advice and healthy, easy and kid friendly recipes. So take the worry out of your kitchen. Meal Makeover is focused on providing recipes for delicious, attractive, nutrient packed foods for your entire family.
Click on the link below for full review:

https://insignio.bridgingapps.org/apps/8df5d15f-8644-443c-4fca-d4252383faa8