Happy Digital Inclusion Week (October 3–7 in 2022)! Since 2016, the National Digital Inclusion Alliance (NDIA) has been working to raise awareness of the digital divide and to promote digital literacy.
What Is Digital Inclusion?
For those new to the above terms, here's a quick glossary:
Digital divide: The economic and educational gap between those who have easy access to online services, and those who lack the advantages of high-quality home internet access.
Digital inclusion: The goal of providing full digital access to everyone, regardless of economic, ethnic, or geographical status.
Digital literacy: Practical ability to use online access to its full potential; comprises ability to locate information, maximize communications, and create content.
Digital navigator: A person qualified to tutor others in digital literacy, the use of digital devices, and acquiring 24/7 digital access.
Even in a post-pandemic world, digital access and digital literacy are no longer dispensable luxuries. Students may not be required to attend school remotely, but they still have to research homework, use educational apps, and fill out college applications. Adults need online access to continuing education, job interviews, and telehealth services. And whether such tasks are performed from home or from a public internet zone, online access does little good for the person with no understanding of basic digital skills.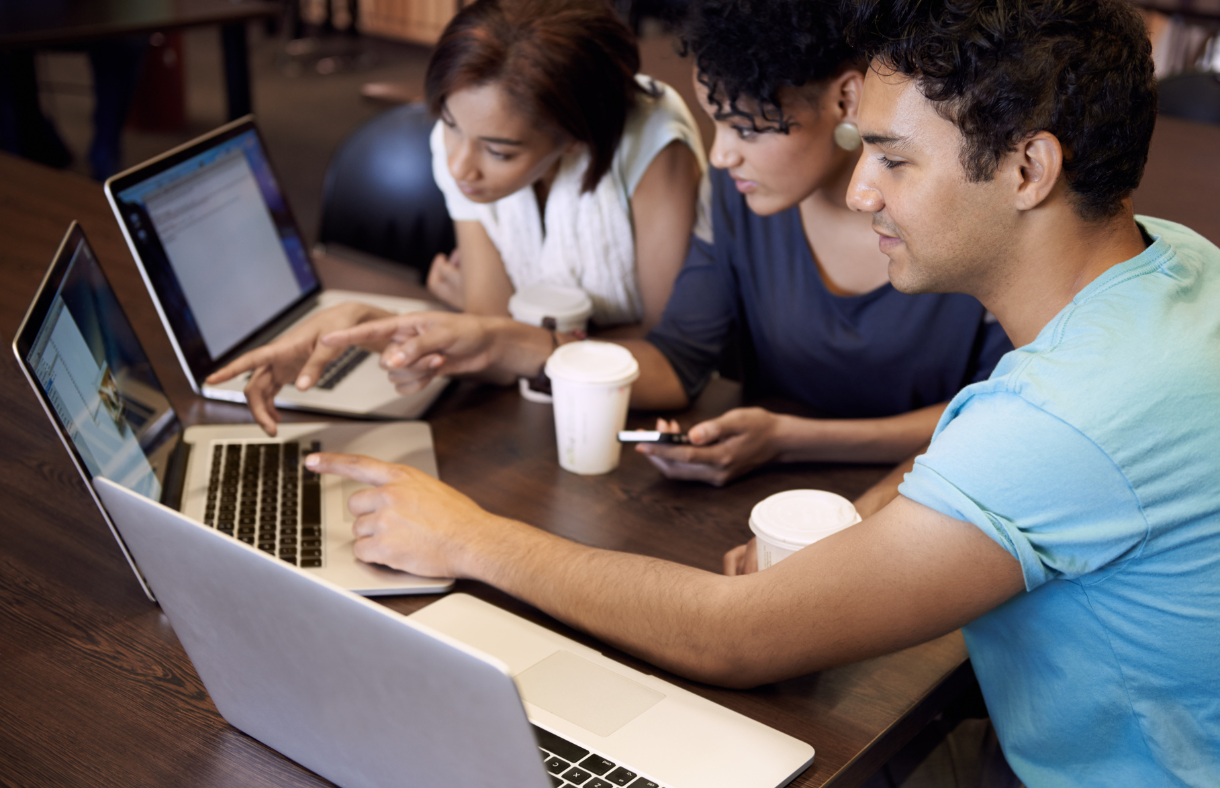 Expanding Our Outreach: NDIA and Easter Seals Greater Houston
Easter Seals Greater Houston (ESGH) shares NIDA's commitment to promoting universal digital inclusion; and as of September 2022, we are officially part of NIDA's new National Digital Navigator Corps—the only Easterseals affiliate among 18 charter organizations.
NDIA and Google.org are supplying the Corps with $10 million in grant money for hiring more digital navigators and expanding digital access into new areas. "These grants are about more than just funding," notes Angela Siefer, executive director of NDIA. "By launching the National Digital Navigator Corps, we are extending our digital navigator model to areas of the United States that have long lacked tech resources. The navigators will open doors to residents, transforming lives through online opportunities: education, jobs, citizen participation, and social activities."
ESGH's share of the grants is $389,000. Our first investment priority is hiring and training a Digital Navigator whose work will center on nearby rural communities: candidates for the position are currently being interviewed. Even convenient to a major metropolitan area such as ours, there are many areas where digital access has been limited and communities under-served. The goal is to provide fully equal access to education, economic opportunities, and civic participation to everyone in and near the Greater Houston area.
—————————————————————————–
It may be hard to believe if you belong to the higher-income demographic where more people carry smartphones than wear wristwatches, but over a quarter of U.S. residents lack easy access to the internet and/or the broadband technology required to make the most of that access. A full 40 percent of U.S. schools are in similar straits. Until digital inclusion becomes universal, educational and economic opportunities will remain grossly unequal.
You can be part of the solution. Start by committing to learn more about digital inclusion this week!
For additional information on Digital Inclusion Week, including resource links and suggested activities, see NIDA website. Be sure also to check out the diversity-rich "Turning Our Moment into Movement" video, produced by NIDA in partnership with ESGH and other partner/affiliate organizations.