My son received his first wheelchair today and my first though was how amI going to hook up his iPad. One of the parents was gracious enough to allow me to photograph their setup.So I though I would share with you what I learned.
What I like about how this worksis that it take more thenjust the iPad in to account.It includes a solutions for a head switch and a speaker. The iPad touch interface and speaker, in certain situations and with some users, is not the right way to go.
iPad
Let's start with the iPad arm. There are two pictures of the arm and the iPad holder. It is hard to tell from the photo but the iPad is in a snap-in clear plastic holder which is attached the support arm. This is nice as it is easily removed from the support arm to be used elsewhere.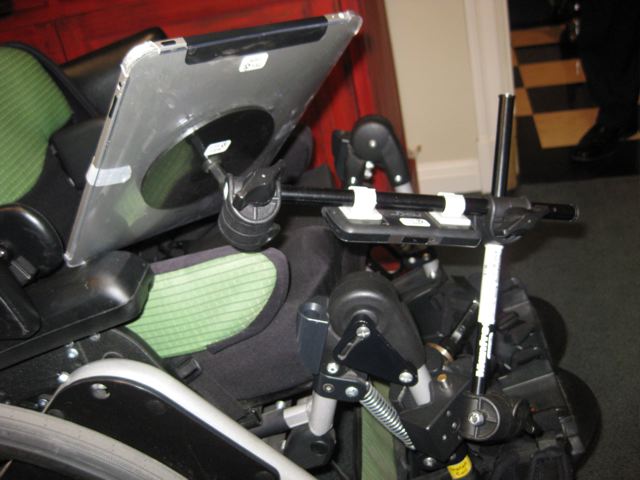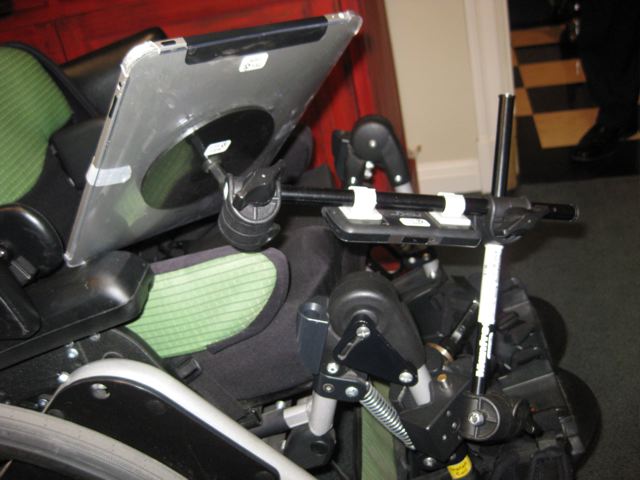 Speaker
On the arm in the picture above you can see a bluetooth speaker. Being bluetooth, it connects to the iPad wirelessly. It is attached via velcro to make it easily removable. Below is a close up of the speaker.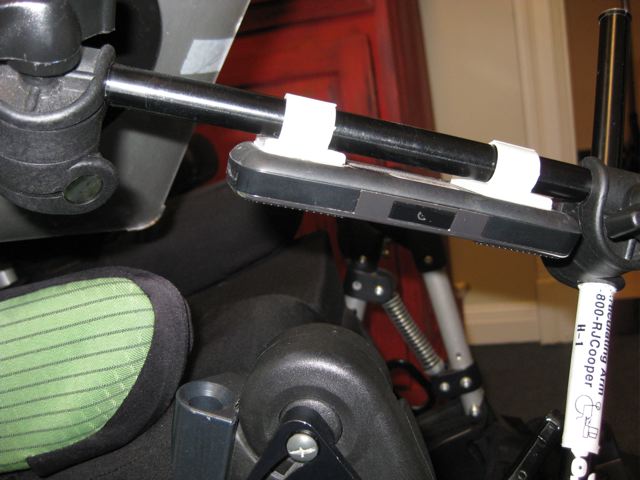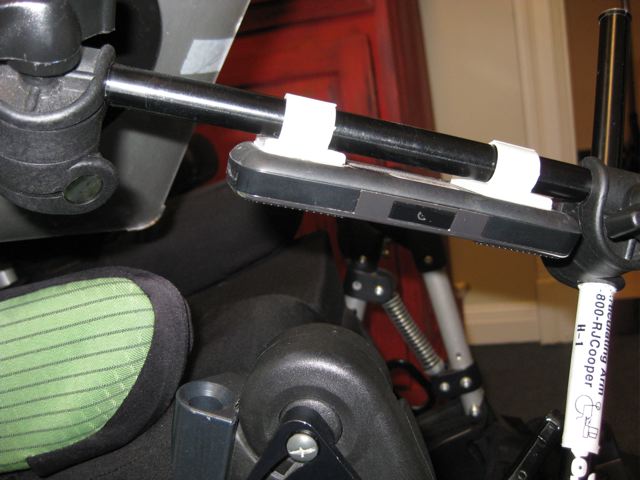 Head Switch
Here we have a wireless switch attached to an arm which is attached to the chair. The switch is connected to a bluetooth switch interface designed for the iPad.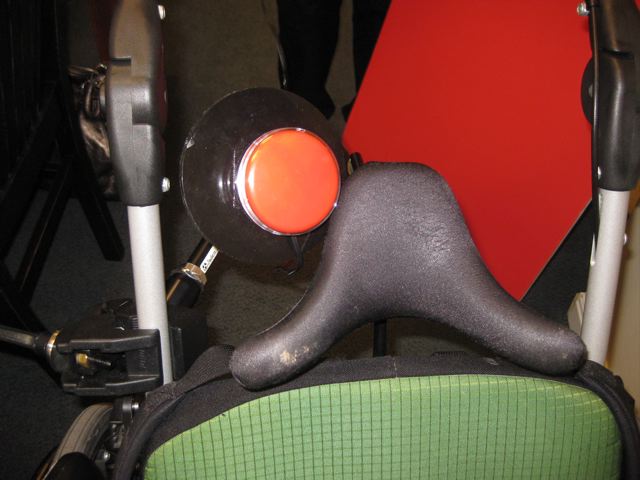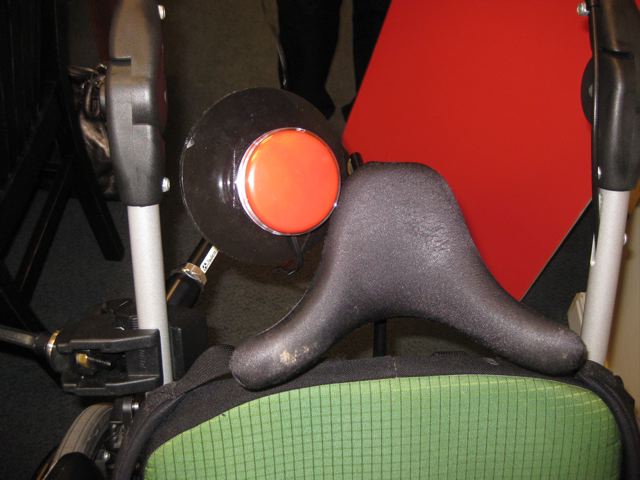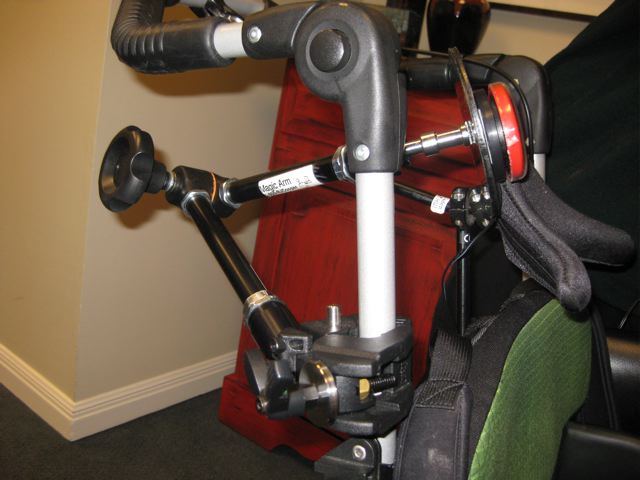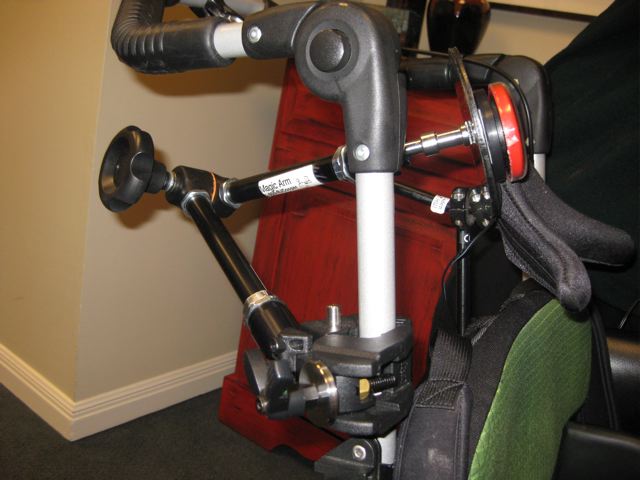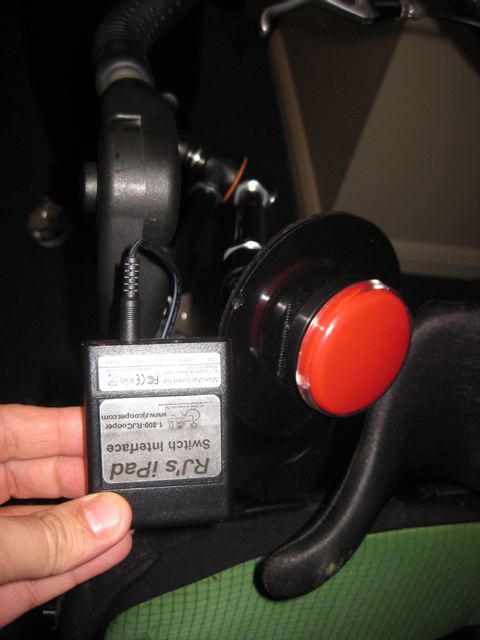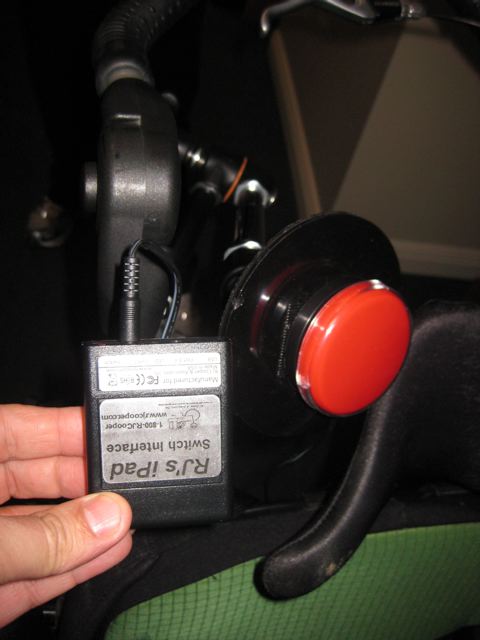 Notes: Important and otherwise
Mostof theequipment is available from RJ Cooper.
Keep battery life in mind when buying accessories for the iPad. The iPad has a 10 hour life span between charges (depending on usage) so buy a speaker with at least the same.
Bluetooth switches and iPad software: This is VERY IMPORTANT,the softwareyou want to use with a switchMUST BE designed toaccept a switch signal. This means that mostiPad software will NOTworkwith a switch.