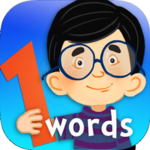 BridgingApps just published the following BridgingApps Reviewed App on the site:
Designed to target core vocabulary for toddlers, ZOOLA First Words – Kids learns their first words is a fun, interactive app that brings words to life. The animated presentation of words by category allows both therapists and caregivers a learning tool to assist children with expressive and receptive language delays with the acquisition of their first words.
ZOOLA First Words contains a total of 90 words divided into six categories that includes animals, vehicles, food, natures, clothes and home. The words are presented visually, verbally and in written form with fun, interactive animation and music.
Click on the link below for full review:
https://insignio.bridgingapps.org/apps/a3210795-585d-eb34-c0e5-f890079d6790