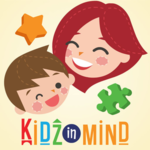 BridgingApps just published the following BridgingApps Reviewed App on the site:
The KidzInMind – Educational Apps & Videos for Kids is a secure digital playground where children can play educational games for free. Great for kids of all ages and abilities, the free version enables users to try two activities.
One activity allows kids to draw using a color palette and a brush. If the child likes their drawing the can take a picture of it.
The app also includes "Learn your ABC's" book. It is wonderfully animated, giving a lot of examples for each letter presented. If you tap the word it says the word and a picture below gives a visual clue.
Click on the link below for full review:
https://insignio.bridgingapps.org/apps/3b882795-2d7b-491d-95e7-78bb4bddb90a