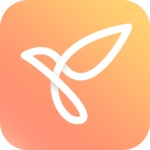 Youper is an emotional health assistant. It applies artificial intelligence to monitor and improve the users emotional health. Youper is a free app available on IOS and Android devices. Many features are free and a subscription is available to unlock additional premium features.
By answering questions with the chat bot, the user is provided with guidelines and suggestions to track their emotions, feelings, and goals. The bot will ask for the users permission to start journal entries to keep track of this data. Journaling these emotions may help a user better communicate with their doctors and health providers about changes and progress they may be experiencing.
This app may be used in support of mental health and considered a way to support self care. Youper focuses on emotional tracking to support the user on their pursuit of happiness. It offers several assessments to better understand the users struggles and needs. Assessments are recorded and journaled with in the app.
This app does not offer diagnosis. It can be a great support in tracking the users journey through treatment with their doctors and other health care providers.
Click on the link below for full review:
https://search.bridgingapps.org/apps/29115109-a175-4815-b337-9b6679861fde