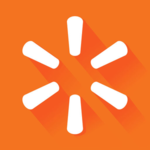 As the COVID-19 pandemic spreads across the U.S., limit your exposure to other people by using the Walmart Grocery pickup option. With grocery pickup, you only have to interact with a single store employee from their curbside parking space and it is typically quick. In an email dated March 17, 2020, Walmart said, "To help protect you and our associates during pickup, you may ask the associate to sign for the order on your behalf. This means you do not have to touch the associate's keypad to accept your order."
The Walmart Grocery app allows users to create a shopping list, place an order and pick up items at Walmart. The app is easy to use and grocery pick up service is free. Delivery is available in some areas for an additional fee.
Regarding, some of the current issues with Walmart Grocery pickup, they released the following information:
Available Inventory
We've seen a significant increase in demand for products such as paper goods and cleaning supplies. As we work to replenish these items as fast as possible, we'll limit the quantity that can be ordered to ensure as many customers as possible have access to these items.
When we see items run out at the store, we'll temporarily remove them from the website to ensure we're accurately reflecting what is available.
Ordering Ahead
To help ensure we can get you the items you ordered, we've shortened the time frame you can order ahead to two days (i.e., today and tomorrow). If your nearby Walmart does not have available times to place an order, please continue to check back with us—new time slots open up every morning.
Order Delays & Cancellations
Due to high demand, our pickup & delivery service may experience order delays, cancellations, or higher wait times during pickup. We'll stay in contact with you over email, text message, website, and mobile app to alert you of any potential delays or increased wait times at your store.
We ask that you provide your phone number during checkout to ensure that you receive important updates about your order. In addition, we recommend that you use the mobile app to check-in on your way to the store and enter your parking spot number once you arrive. This will help reduce wait times for everyone.
Click on the link below for full review:
https://search.bridgingapps.org/apps/0cb2c308-ddf6-4da7-a15f-802254d9a07a