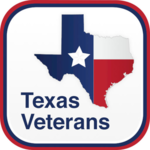 BridgingApps just published the following BridgingApps Reviewed App on the site:
Texas Veterans App is a mobile app designed to provide U.S. Military Veterans easy access to the Veterans Crisis Line, Hotline for Women Veterans, Connect with Texas Veterans, Texas Veterans Hotline, and the Texas Veterans Portal. The Veterans Crisis Line and Hotline for Women Veterans are nationally supported help lines. The Connect with Texas Veterans option provides a number for users to call and request help with connecting to other veterans within their geographical area of Texas. The Texas Veterans Hotline provides information on veteran's benefits.
The Texas Veterans app app is a fantastic resource for finding local, state, and national services. It is very easy to navigate with large clearly labeled categories.
Click on the link below for full review:
https://search.bridgingapps.org/apps/691c8f6a-d8e4-465f-8e35-e8f77323a1d7