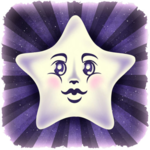 BridgingApps just published the following BridgingApps Reviewed App on the site:
Nursery Rhymes with StoryTime is a fun and interactive app that reads classic nursery rhymes as it animates them. It is perfect for young children who are learning to read and recite stories. It is also excellent for early learners working on fine motor skills, language acquisition, speech and language development.
The app is free to download and users can experience the stories and be involved in the animation on screen. This is done by dragging the images on the screen. The stories included in the app are Jack and Jill, Humpty Dumpty, Three Blind Mice, Grand Old Duke, This Little Piggy, Baa Baa, Hey Diddle Diddle, and Twinkle Twinkle.
A fun feature of the app is the ability to move the objects in the story by dragging them on the screen. This allows the user to feel even more engaged and involved in the rhyme. This is an especially fun feature for younger children.
Click on the link below for full review:
https://search.bridgingapps.org/apps/d82610bd-ed5d-0f5b-9aca-abd7a72ad34f