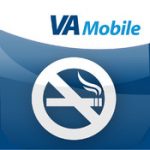 BridgingApps just published the following BridgingApps Reviewed App on the site:
Stay Quit Coach provides you with tools to help you quit smoking. This app was designed for Veterans, Service Members, and others to provide education, tools, and support for you to stop smoking. There is even a section for those times that you may return to smoking after quitting. This app may benefit those users who want an evidence-based approach to smoking cessation that is mobile, private, and accessible on demand. The app is appropriate for seniors and adults.
This app is really user friendly, person-centered, and clear. The way the app allows you to personalize it was a great benefit. You decide why it is important to quit, what your triggers are and how to cope with them, when you receive motivational messages, and can set up who you can call to help you through this process. The app mentions you can use it on your own or with a healthcare professional, which is another benefit. BridgingApps recommends the Stay Quit Coach app for individuals looking for a portable, evidence-based way to get information, tools, and support to quit smoking.
Click on the link below for full review:
https://search.bridgingapps.org/apps/503edeec-a7d1-4c48-9649-dda6cf1379d7