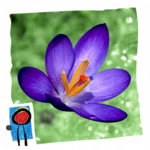 BridgingApps just published the following BridgingApps Reviewed App on the site:
Spring Changes is an interactive ebook for early learners. Changes of the spring season are told in brief, simple words and shown in beautiful seasonal photographs. This sensory-based exploration of the seasons is enhanced by textural backgrounds that fill the pages behind the main photos and text.
We have used this app with students diagnosed with speech and language delays and also ADHD and found that is was a great support for structured vocabulary review, language support, and reading.
Click on the link below for full review:
https://insignio.bridgingapps.org/apps/00579f75-c9cf-7e0d-9897-3eabd9824db8