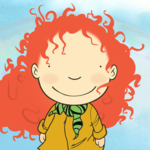 BridgingApps just published the following BridgingApps Reviewed App on the site:
Rainy Days: A Stella and Sam Adventure combines stunning animation with three elegantly-designed activities. Play alongside Stella and Sam and their dog Fred as they go out on a playful adventure on a rainy day. Make paintings with Fred, dig through the leaves looking for treasures and race pinecones across Puddle Lake.
Great for children of all abilities, Rainy Days is wonderful for art, therapy, creativity and fun. The animations in this story make the reader feel like they are inside the book. For example, Paw prints is an activity where the child gets to "draw" with their finger, picking up paint from a palette as if they were the dog in the storybook, walking through paint.
Click on the link below for full review:
https://insignio.bridgingapps.org/apps/1f617c43-4ff1-4260-2756-eaef0abadfab