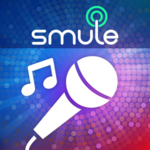 BridgingApps just published the following BridgingApps Reviewed App on the site:
Sing! Karaoke by Smule is a super fun music app. Sing your favorite hits with sound effects and video duets with featured artists like Jessie J, Jason Derulo, and Linkin Park. Share your versions with their global audience.
Suggested for ages 10 and up, Sing! Karaoke can be a unique way to work on overall language, listening and communication skills.  This app is multi-lingual making it great for ELL learners and users learning another language. Use the app for fun at home, in the classroom or therapy sessions with users with autism, language/communication delays and ADD.
Click on the link below for full review:
https://search.bridgingapps.org/apps/2e130489-4a2d-4e02-ae1f-3883fc3ad84f