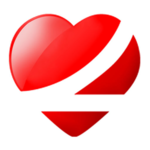 BridgingApps just published the following BridgingApps Reviewed App on the site:
An app for personal safety, LifeSaver – Distracted Driving may help you and your loved ones stay safe while driving. LifeSaver stays silent in the background and automatically wakes up to lock the phone when driving.
The LifeSaver Driver Portal dashboard provides peace of mind for parents of new drivers and children of older adult drivers by offering a simple way to ensure the app is installed and active, and by providing automatic scoring, rewarding, arrival notifications, and In-drive status.
Click on the link below for full review:
https://search.bridgingapps.org/apps/b91c7818-1bb1-4c26-8adc-c3a9983234a8