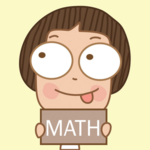 BridgingApps just published the following BridgingApps Reviewed App on the site:
Kindergarten Math – Games for Kids in Pr-K and Preschool Learning First Numbers, Addition, and Subtraction is an educational app for early learners that builds fundamental math skills. Users count, add, and sort their way through fun, simple, and engaging games. This is a multi-faceted app that not only works on math concepts, but is also addresses language skills using words such as most, least, same, different, bigger and smaller.
Designed for users 3-6 years old, Kindergarten Math can also be used with older users with special needs.
Click on the link below for full review:
https://search.bridgingapps.org/apps/a6c6c0a3-f78e-4c24-af87-624daeab9dc9