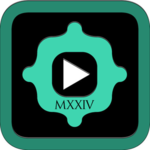 BridgingApps just published the following BridgingApps Reviewed App on the site:
PatternMusic MXXIV is a music app used to create songs intuitively using layered instrument pattern, play an interactive polyphonic musical instrument with over 50 different voices and jam along with your iPod Music Library without leaving the app.
The Pattern Music App can be used in a music class in elementary, middle school or high schools. In addition, this app can be used by higher functioning students at home or in therapy sessions who are motivated by music or have a desire to learn to compose.
Click on the link below for full review:
https://search.bridgingapps.org/apps/459b2677-e278-4b7a-a71a-9b32c520ecf0