BridgingApps just published the following BridgingApps Reviewed App on the site: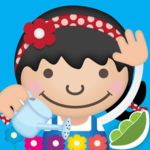 ABC House is an educational app for early readers. The engaging app teaches children new words through sight, sound and touch. Let them iron a shirt, use a kettle, fluff a pillow and more through beautiful pictures, lively videos, and interactive scenes.
We have used this app to expose children to everyday objects through of pictures, sounds, videos and games. It was also used to label objects and actions, using verbs and plurals, and extending the vocabulary with more than 60 words to learn. The app also encourages linking letters to words to get a better understanding of word navigation.
Click on the link below for full review:
https://search.bridgingapps.org/apps/b2c15d1a-ac58-e4b8-56f2-e727f0032661