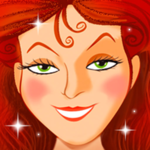 BridgingApps just published the following BridgingApps Reviewed App on the site:
Cinderella – A Princess Story is an exciting interactive children's storybook app. Journey along with Cinderella, as she transforms from a life of hardship to having her dreams of becoming a princess come true. Children and adults are captured by the beautiful 3-D transitions and the soundtrack is very detailed with an orchestra. Each page brings about another story and another surprise.
We used the Cinderella ebook to teach sequencing, following the story line and labeling the characters. The app is self-paced and allows readers the opportunity to explore and read for hours while Cinderella is brought to life by beautiful detailed animations.
Click on the link below for full review:
https://search.bridgingapps.org/apps/98746116-247d-a73f-3224-cf3ef1bcac68