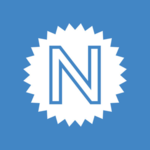 BridgingApps just published the following BridgingApps Reviewed App on the site:
Notarize allows you to get a document notarized any day at any time. To use the service you upload or scan your documents. When you sign in, it will ask you to take a picture of your license, ID or passport and answer a few security questions to verify your identity. The service then connects you with a licensed Virginia electronic notary via an audio/video call to sign and notarize your document. Once your document is notarized, you can download, email, and access the file in the app at any time.
The app was trialed by the mother of a medically complex young adult. She needed a legal document notarized quickly and this app and service allowed her to get it notarized in about 15 minutes.
Click on the link below for full review:
https://search.bridgingapps.org/apps/4776b001-b9ef-4c4e-b41c-879459436ca2