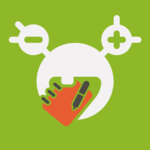 BridgingApps just published the following BridgingApps Reviewed App on the site:
mySugr Diabetes Logbook is a diabetes logbook that calculates data to help users analyze how well they are monitoring their diabetes. Say goodbye to manual logging. With a connected device your data is automatically synchronized via Bluetooth with mySugr Logbook.
Whether on a crazy adventure or just a normal workday, mySugr makes diabetes easier to manage. This app is particularly helpful for anyone who has just discovered they have Diabetes, whether it's Type 1 or 2.
Click on the link below for full review:
https://search.bridgingapps.org/apps/a16573f6-0b84-442a-ba8b-4f0cf35d4afc