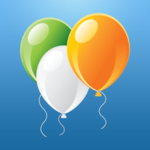 BridgingApps just published the following BridgingApps Reviewed App on the site:
Birthday Sweet is a birthday reminder app. It is a great app for anyone who has difficulty remembering loved ones birthdays. Simple to use, Birthday Sweet can take the burden of remembering birth dates off your mind. We like that you can import all your friends' birthdays from Facebook and from iPhone contacts in seconds.
This app is great for forgetful adults and seniors. The app even allows users to send a personalized happy birthday greeting ecard in just two clicks. And, post birthday greetings to Facebook.
Click on the link below for full review:
https://search.bridgingapps.org/apps/acecf4e7-b69e-446e-9a59-d13fedf9c746