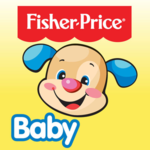 BridgingApps just published the following BridgingApps Reviewed App on the site:
Laugh & Learn Where's Puppy's Nose? HD teaches typically developing babies and toddlers and those with expressive language delays and autism how to identify and say the names of body parts in a fun, free Fischer Price app. The combination of simple graphic designs and fun animation and music help the app easily capture the attention of even its youngest users.
The app is also a great tool to target the goals of cause/effect, greetings and body part labeling/identification. Interactive animation provide caregivers and therapists an educational tool to target those important first words.
Click on the link below for full review:
https://insignio.bridgingapps.org/apps/c40d57d6-8d59-2c4d-ee39-fed22292eeec