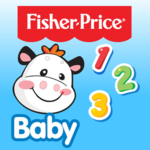 BridgingApps just published the following BridgingApps Reviewed App on the site:
Fisher Price does it again with another visually dynamic app, this time teaching our little ones how to count with its signature interactive animals in the Laugh & Learn Let's Count Animals for Baby app.
This app is recommended for children from six months to three years to learn about the categories of numbers and animals as well as to teach the concept of cause and effect. Parents may have to help pace the flow of the app as children can easily press the arrows to move from one animal to the next without hearing the number or the name of the animal. The verbal prompts to find the animal is helpful in teaching cause and effect. The simple design of the graphics, especially the plain background, is a key component in eliminating distractions.
Click on the link below for full review:
https://search.bridgingapps.org/apps/9fb7c6b3-071e-5bf0-c12c-4c656e01d2c1