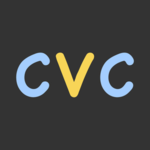 BridgingApps just published the following BridgingApps Reviewed App on the site:
CVC Words – Word Family Games is an app that covers 60 CVC words using engaging activities that can be easily adjusted to grow with the user. CVC words help students build, read and write simple CVC word using games. Each CVC word family comes fully loaded with 16 interactive learning activities and games.
Great for users ages 6 and up of all abilities, CVC Words – Word Family Games is a fun and interactive app with a simple interface making it easy to use for both kids and facilitators.
Click on the link below for full review:
https://search.bridgingapps.org/apps/f78341ba-841d-4738-9827-2cf90ac864d6