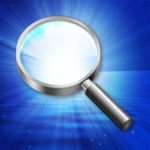 BridgingApps just published the following BridgingApps Reviewed App on the site:
Magnifying Glass With Light is a super handy app that turns your mobile device into a magnifying glass with a light. Simply open the app and you have a magnifying glass. At the bottom of the app you can zoom in or out depending upon your need for magnification. You can even take a photo with the app.
Magnifying Glass with Light can benefit older adults who have difficulty reading small print especially when out in the community. The app can be used in a variety of settings: reading a menu in a restaurant, reading medicine bottle, reading any print when you have forgotten your reading glasses. The app has been particularly helpful with clients who wake up at night and do not have their glasses nearby. They use the app to read a book or magazine or just to read a note they may have left at the side of their bed.
Click on the link below for full review:
https://search.bridgingapps.org/apps/a91f5f70-ea28-49b1-972f-35b60f99bf60