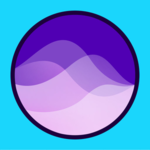 BridgingApps just published the following BridgingApps Reviewed App on the site:
Beatwave is a fun musical app that allows you to create songs anywhere, anytime on your iPhone or iPad. No musical skills required. Make amazing music simply by tapping.
This app can have many applications based on what your client or student may need. Even if they do not have the fine motor skills to help "create" the music it can be used for sensory, relaxation or to simulate. Simply touch different squares within the app to create music, textures and sounds. This can also be a way to express emotions and communicate feelings.
Click on the link below for full review:
https://search.bridgingapps.org/apps/6dcbb692-77f7-4720-afd7-1fa928db42b0