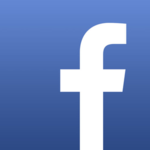 BridgingApps just published the following BridgingApps Reviewed App on the site:
With newly updated accessibility features, Facebook is a popular social media app for sharing thoughts, photos, posting links to news or other content, and even watch videos. Users simply create a Facebook Account for free and then they can begin sharing. Shared content can be made publicly accessible, or it can be shared only among a select group of friends or family, or with a single person. There is also a direct message feature which allows users to send private messages.
Facebook is committed to creating a great experience for all people. Learn about the features and technologies that help people with disabilities, such as vision loss and deafness, get the most out of Facebook.
For more information, visit Accessibility Facebook Page.
Click on the link below for full review:
https://search.bridgingapps.org/apps/082ab48f-d70d-31b9-ea4d-6dc9e80c1c73
https://bridgingapps.org/2018/09/can-a-smartphone-help-with-transition/