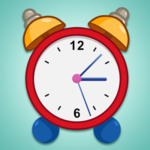 BridgingApps just published the following BridgingApps Reviewed App on the site:
Countdown Timer for Kids is a fun timing app that allows users to easily set timers to go off after a given amount of time. This is a perfect app for teachers, parents, and anyone who needs to use a timer in any setting. It would be especially beneficial for young children and students who need help with transitions.
The app is free to download and users are given a select number of timer categories for free. These include pictures of an alarm clock, a hat, a book, and a toothbrush. This is helpful in letting kids select which activity is being timed. They are also able to purchase the ad-free version of the app, which includes more timers for $1.99.
Click on the link below for full review:
https://search.bridgingapps.org/apps/d99b6a18-d04a-4059-ae8d-fd17b762e964