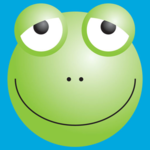 BridgingApps just published the following BridgingApps Reviewed App on the site:
AniMatch: Animal Pairs and Sounds Matching Game is a fun and engaging memory game. With its super cute animal graphics and silly animal sounds, AniMatch is perfect for kids, but loved and played by grown-ups as well.
The multi-sensory (auditory and visual) aspect is a great feature for special needs children. It aids to improve memory, attention, and concentration while teaching animal sounds at the same time. Intuitive and easy-to-use our learners were able to use the app independently.
Click on the link below for full review:
https://search.bridgingapps.org/apps/a44ac691-d18e-42e5-a137-35a300ec1e7a