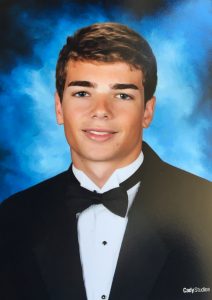 BridgingApps is pleased to feature volunteer Brett Barry. Brett is a senior at Oakleaf High School in Orange Park, Florida where he studies digital design at their Academy of Digital and Commercial Media. Using skills learned at OHS, Brett often completes graphic design tasks for the BridgingApps website.
As an Android user, Brett has participated in app trials and contributed to reviews for the following apps: Khan Academy, Kindle, Wunderlist, Remember The Milk, PaperHelper, Duolingo, myHomework Student Planner, Quizlet, StudyBlue, 30/30 and more.
Brett is also a certified lifeguard and last summer he assisted with a very thorough review of the Swim by American Red Cross app.
An asset to our organization, we appreciate his work and would like to congratulate Brett on his upcoming high school graduation. We would also like to wish him good luck with his future studies at University of North Florida where he plans to major in Computer Science.