The EasyPhone App
Written By: Patrick Talley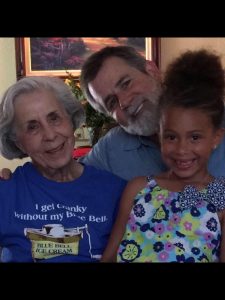 "I feel like a bad son because I get frustrated with my mom constantly asking me how to use her smartphone," my friend Bill said to me over barbecue one evening.
I replied with, "Ya gotta reframe your mind, for you it is the fiftieth time she has asked but for her it is the first time she has asked. And besides, these dang smartphones ARE too hard to use. Who thinks a seven button sequence just to make a phone call is easy. Somebody should make it just one button."
So we did.
45 days later and we released EasyPhone App | www.easyphone.social.
EasyPhone App is the easiest way to make a phone call.
"Smartphones" are not as smart as they should be so we created the EasyPhone App. It is about as simple to set up as it could possible be. Two steps and you are calling people with one button click.
First download the app from google play store or Apple's app store.
STEP 1: Go to contacts and select the people you want to show on your screen (favorites).
STEP 2: Click the save button after you have selected the contacts.
The EasyPhone App will then turn your smartphone screen into a bunch of friendly faces. The photos of contacts previously selected are shown in order of selection.
Touch the face and you are calling that person.
As easy as that.
Funny thing about creating something like the EasyPhone App is that I designed it for people with cognitive challenges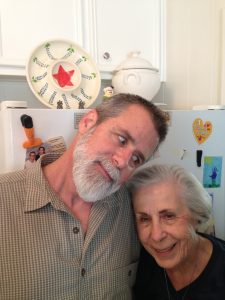 like my climbing buddy's mom. but I used it for two weeks as a beta version on my phone and I am hooked. No more going back through recent call list to make a phone call or scrolling through all of my contacts. I just open the app and click on the friendly face. And I also like the fact that when I click on the app all I see is the friendly faces of my mom and my kiddos and other family and friends.
Some users are putting doctors and 911 services as a contact on the EasyPhone App as well. I am pleased that we are making things easier for people with cognitive challenges and I am encouraged by all of the supportive comments from users and care givers.
This app took us 45 days from a dinner conversation to release, if you have an idea for an app to help people with cognitive and memory challenges, please feel free to reach out to us and we will see if we can help.
Thanks!
Patrick Talley