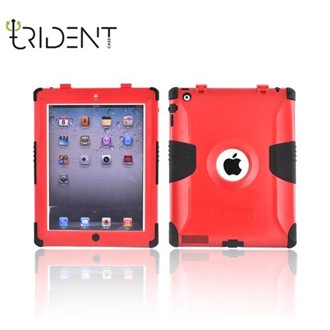 Kraken cases are for users with intense lifestyles who need a case that can take serious abuse. Police officers, firemen, campers, military personnel and construction workers are examples of users who have given the best reviews of Kraken cases. These are also perfect for young kids.
Constructed from impact-resistant polycarbonate and double-enforced with a shock absorbing silicone inner-sleeve. Corners feature double-thick silicone for outstanding protection against drops and other impacts.
It has a scratch-resistant clear PET screen protector shields the device from fingerprints, smudges, scratches and moisture while maintaining complete touchscreen interactivity.
The built-in screen protector seals edges of the device while the headphone jack and the 30-pin connector port are fully protected under silicone plugs when not in use. The speaker is protected underneath a micro dust filter, keeping out dust and debris particles.
The top of the case is outfitted with snug clamps for maximum security and a reliable hold.
USD $49.95
This case is available atTridenteer